Joanna Blythman and Rosie Sykes, guardian.co.uk, Modified: October 28, 2013 11:22 IST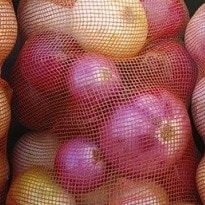 Healthy eating needn't make you weep - this most basic veg is a secret nutritional superstar


As winter sets in, and this year's UK crop, now dried off, comes on to the market, the comforting warmth of the humble onion really comes into its own. Though they can be unsubtle, mouth-mugging bulbs when served raw, when gently sweated to fondant softness, onions bring a silky savoury sweetness to a piping bowl of soup or a gutsy cold-weather stew. A classic French tarte à l'oignon will easily absorb a melting, translucent kilo. Patience is required, however; undercooked onions that haven't quite surrendered their crunch are horrible. But fried crisply to a rich amber colour, onions transform potentially dull bowls of lentils into an enticing Indian tarka dhal or Middle Eastern mejadra.

Why are onions good for me?
Onions are particularly rich sources of sulphur compounds (these are
also what give them their pungency and stingingly eye-watering capacity)
and antioxidant flavonoids, such as quercetin, which protects us against cell damage. Fiddly though it is, try to peel off the paper skin only when preparing, as these flavonoids are most concentrated in the outer layers of the onion. Some research suggests that quercetin's anti-histamine effect can help ease symptoms of asthma and allergies. Onions are also one of the richest sources of chromium, a metal which increases the action of insulin, and may therefore help control blood sugar levels. High blood sugar levels can ultimately lead to complications including heart disease.

Where to buy and what to pay
Onion prices vary widely. Usually loose ones (guide price 75p-£1 a kilo) are cheaper than packs, but not always, so check what you're actually paying. Large onions, sold singly, or in packs, always carry a significant premium, as do insipid varieties marketed as mild.

Joanna Blythman is the author of What To Eat (Fourth Estate, £9.99). To order a copy for £7.99 with free UK p&p, go to guardianbookshop.co.uk


Melted onion, anchovy and olive tart
This recipe is based on the southern French pissaladière, but instead of using a yeasted dough for the base I have suggested using puff pastry. Once you have mastered the art of 'melting' onions you will melt them in quantity and keep a jar in the fridge - they add the oniony sweetness which enhances almost anything from a speedy get-in-from-work steak sandwich to an omelette using up what's in the fridge, or some fried chicken livers to have on toast.
Serves 4
2 tbsp olive oil30g butter1kg large onions, peeled and thinly sliced2 large sprigs thyme1 large clove garlic, crushed
For the base
375g ready-rolled puff pastry
For the top
50g best-quality salted anchovy fillets in oil15 pitted black olives1
Heat the oil and butter in a heavy-based pan with a lid, add the onions and let them soften. Add a pinch of salt and the whole thyme sprigs, put the lid on and cook over a low heat, stirring regularly, until the onions are sweet, pale amber in colour and soft enough to crush between thumb and finger (about 20 minutes). Take the lid off and increase the heat to boil off any excess moisture. Once the onions are pretty dry, stir in the garlic and cook for a couple of minutes. Lift out the thyme sprigs and discard. Set aside.
2
Preheat the oven to 190C/375F/gas mark 5 with an oven tray inside. Place the pastry on a slightly larger piece of baking parchment and make a 2.5cm border with a sharp knife, taking care not to score right through the pastry. Spread a very generous layer of melted onions over the pastry.
3
Arrange the anchovies over the melted onions in a lattice. Place half an olive in each square on the chequerboard.
4
Lift the hot tray out of the oven and carefully slide the pastry on the baking parchment onto the hot tray. Bake for 15-25 minutes until the border has puffed and golden and the base is crisp.
Rosie Sykes is head chef of
Fitzbillies
and co-author of
The Kitchen Revolution
(Ebury Press, £25). To order a copy for £19.99 with free UK p&p, go to guardianbookshop.co.uk
Photo: The onion: an unsung nutritional hero Photograph: Francois Dion/Getty Images/Flickr