NDTV Cooks, Modified: February 14, 2015 13:55 IST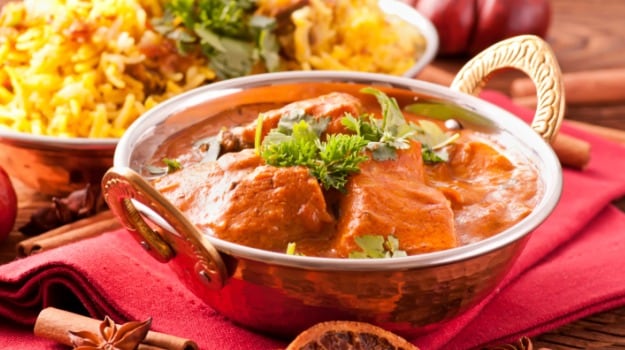 Chicken cooked in fiery desi flavors is a treat for any non-vegetarian. Indian cooking offers a beautiful melange of herbs and spices. Apart from being a very vesatile meat when it comes to cooking, chicken also promises great health benefits. Did you know that the human body can derive about 30 different nutritional substances from just 100 grams of chicken? Chicken is a great source of lean, low fat protein. It is also packed with selenium, a chemical known for its anti-cancer properties. The skin of the chicken is known to contain the maximum fat; therefore skinned chicken is preferred by many.

Easy to cook and fuss-free, on the platter are 10 exciting recipes with unique textures that are sure to light up your evenings. From tandoori Mughlai tikkas and the fragrant Nawabi biryanis to chicken doused in fresh coconut paste from down south - these recipes bring out the best that was ever created with chicken!


Amritsari Murgh Makhani
Recipe by Chef Aditya Bal

Chicken is a Punjabi cuisine favorite. Here's the recipe of one of it's most prized dishes. Boneless chunks of chicken lathered with a rich, buttery gravy of cream, tomatoes and spices. (Recipe Video)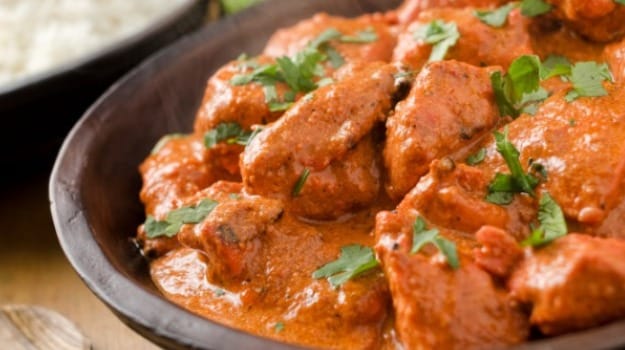 Teekha Murg
Recipe by Chef Meraj Ul Haque

For all the spice fans! Tender chicken spiked with fiery masalas, cooked in mustard oil with the tang of tomatoes to balance the flavours.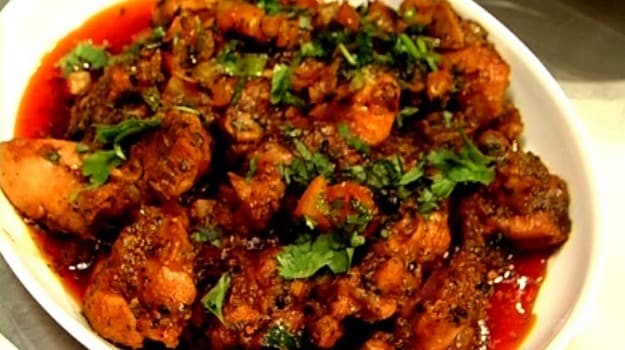 Murg Malaiwala
Recipe by Chef Marut Sikka

Chicken drumsticks laced with delicate flavors of cream, milk, saffron, rose petals and mild spices.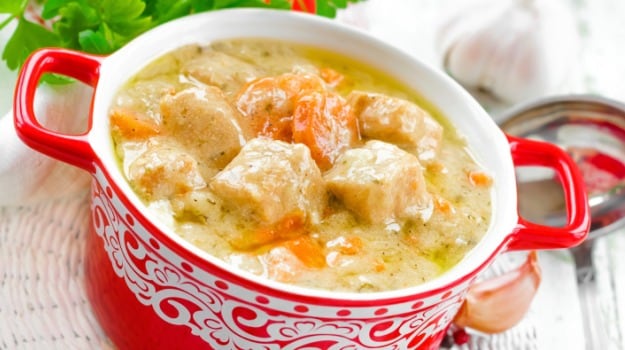 Kerala Chicken Roast
Recipe by Chef Divya Burman

A crisp fried chicken recipe from 'God's own country'. A family favorite, serve with a generous squeeze of lime.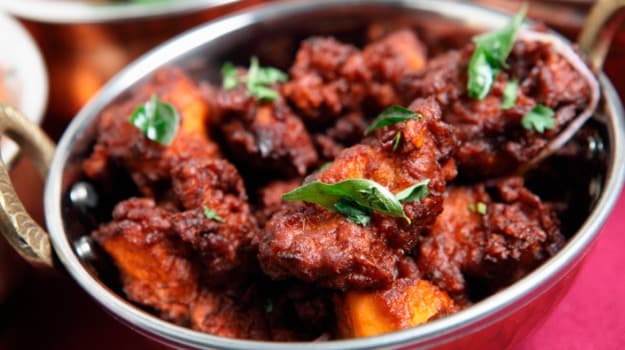 Chicken Chettinad
Recipe by Chef Kishore D Reddy

For the ones who love a fiery palette! Chettinad cuisine from Tamil Nadu is known to be the spiciest cuisine in India. Chicken tossed with southern spices and coconut-y paste.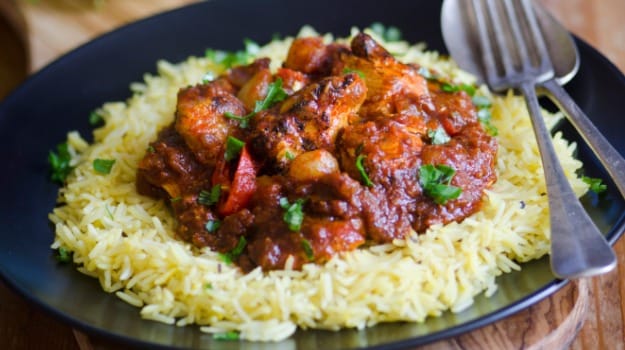 Spicy Tangy Kadhai Chicken
Recipe by Chef Aditya Bal

A recipe with a melange of flavours - sweet, spicy and sour in one bite! Chicken seared along with bell peppers, tamarind, jaggery, lemon and a home made spice paste.


Chana Aur Khatte Pyaaz Ka Murgh
Recipe by Chef Nimish Bhatia

Chicken morsels cooked with pickled onions in a luscious gravy made with chickpeas. A combination of unique flavours!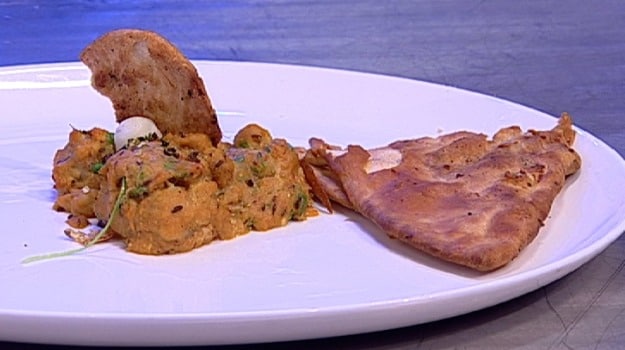 Masaledar Chicken Lollipop
Recipe by Chef Aditya Bal

The oriental chicken lollipops get a desi makeover. Chicken wrapped in rustic spices and fried crisp. A great party starter!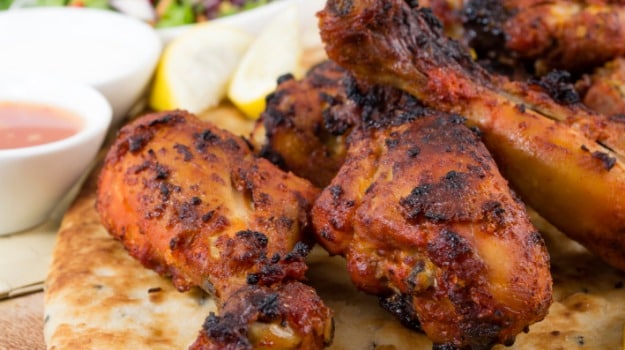 Butter Chicken
Recipe by Chef R John, Moti Mahal, Daryaganj, Delhi

Straight from a Punjabi kitchen, butter chicken has been an instant hit through the years. Marinated overnight, the chicken is roasted and cooked in tomato puree, cream and masalas. Enjoy the classic creaminess of the dish with this recipe. (Recipe Video)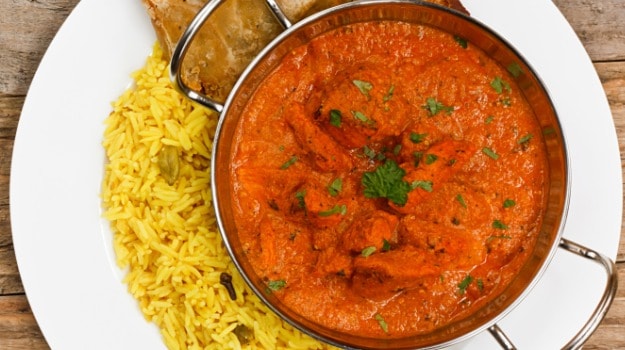 Chicken Dum Biryani
Recipe by Chef Marut Sikka

A sumptuous chicken biryani cooked with such precision that none of the flavors are allowed to change color. 'Dum' is a slow cooking method brought in by the Mughals. Food is cooked in a 'handi', the lid sealed with flour and on low heat. The steam thus choked helps to cook the food.