You'll have to agree that a lovely platter of juicy kebabs is a great crowd pleaser. Kebabs are the perfect party snacks. The smokey, char-grilled aroma and melt-in-mouth texture can easily get you hooked.
Some say that kebabs actually originated in Turkey when soldiers grilled chunks of raw meat on swords in the battlefield. Whether or not that is true, they were first served somewhere in the Middle East. The word kebab is derived from an Arabic word 'Cabob' which means to burn or char. They are one of the most popular grills around the world.
Usually served as an appetizer with chutneys and dips, kebabs are made with minced meat and mild spices. Though lamb is the original meat used in kebabs, this dish has been localised to include beef, goat, chicken and other meat varieties. In India, kebab has been a symbol of opulence. Most of the famous kebabs like Galouti, Shami and Kakori originated in the Royal kitchens. Traditionally served in the Moghul courts, today it has transformed into a common street food.
Grill, bake or fry - here are our 10 best kebab recipes which you must try!

1.Murg Palak Ke Korma Kebab
Recipe by Chef Girish Krishnan

Succlent tikkis made of chicken mince, assorted masalas and spinach. Served with a sour-spicy yogurt chutney and a sweet date chutney.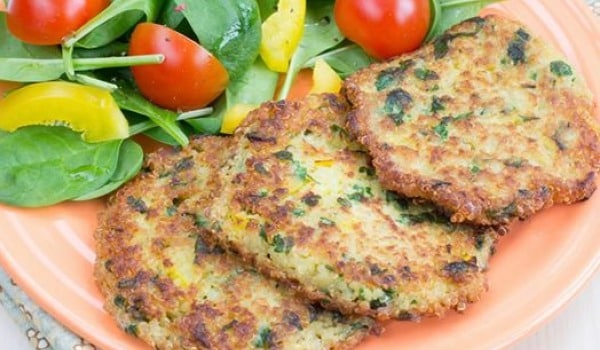 2.Potato Mushroom Kebabs
Recipe by Chef Mehmood Akhtar

Vegetarians rejoice! A melt in your mouth medley of mushrooms, potato and paneer, coated in besan and fried on slow heat. Served with a tangy achaari dip to balance the flavours.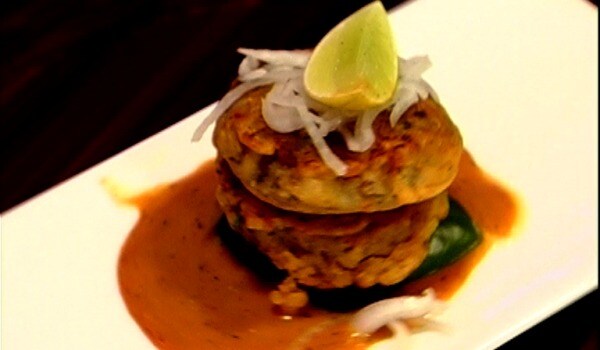 3.Chatpattey Coconut Kebab
Recipe by Chef Muhammad Ikram

A melange of potatoes, carrots and spinach coated with dessicated coconut and fried crisp. Served with a minty pine nut sauce.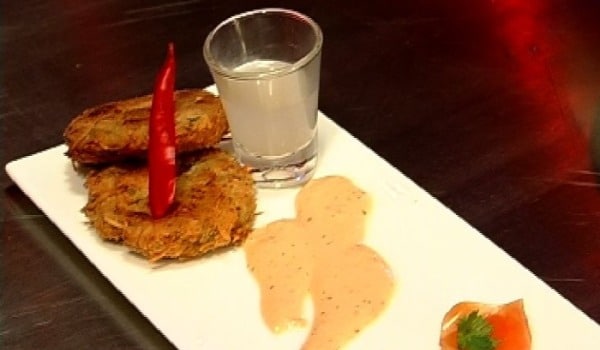 4.Galouti Kebab
Recipe by Chef Sultan, Maurya Sheraton, New Delhi

Once of the most loved recipes of the Awadhi Cuisine. It is known to have originated in Lucknow. Minced meat kebabs rich in masalas made nawabi style. Usually served with the 'ulte tawa ka parantha'. (Recipe Video)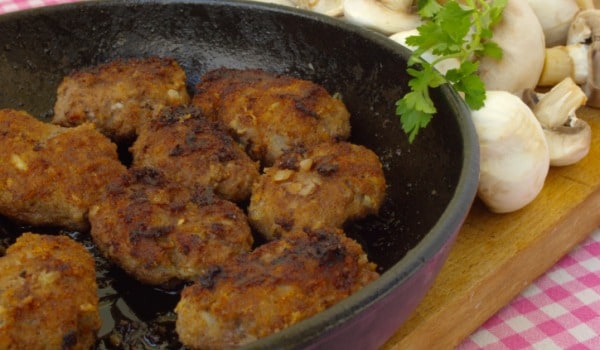 5.Chakhle's Shami Kebab
Recipe by Chef Dulari ji

Believed to have been originated during the Mughal era in the royal kitchens, shami kebab is made with very finely minced meat. Aditya Bal learns how to make authentic Mughlai shami kebab in the land of Taj Mahal- Agra!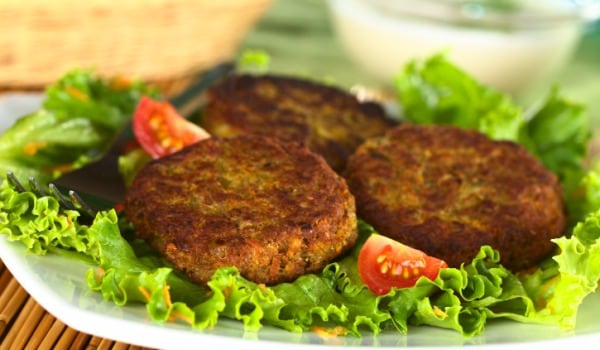 6.Seekh Kebabs
Recipe by Chef Aditya Bal

Made with minced meat, these kebabs are grilled on skewers. Full of char grilled flavors, they are perfect as a starter for a dinner party. It can also be served in a naan and made into a wrap.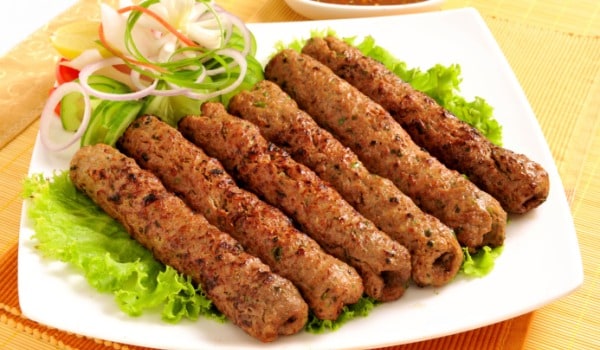 7.Hara Masala Kebabs
Recipe by Chef Aditya Bal

Kebabs made from green peas, potatoes, spinach and spices. Vegetarian and garden fresh!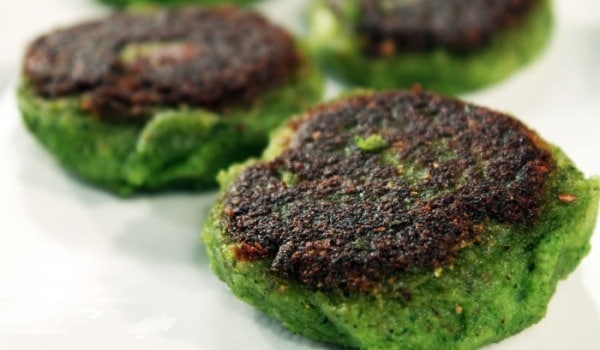 8.Rajma Ke Kebab
User Recipe by Nishtha Asrani

An inventive recipe of kebabs made with kidney beans or rajma. Crispy golden on the outside and soft and tangy on the inside.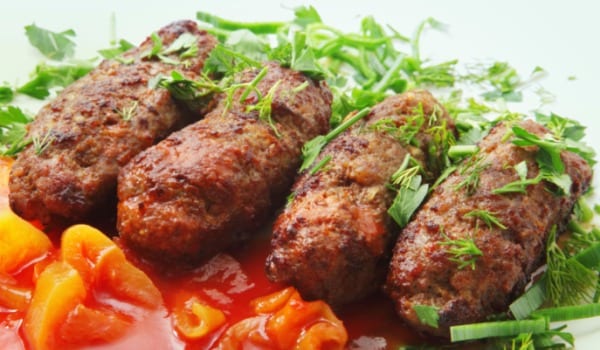 9.Pyazi Kebabs
Recipe by Team Pakistan, Foodistan

A common Pakistani onion kebab with lemongrass and mint cooked in light oil. Served as an appetizer with a walnut, jaggery and tamarind sauce.

10.Yoghurt Kebab
Recipe by Chef Seema Chandra

A good-for-you kebab recipe. Made from paneer, creamy yogurt, raisins and oats, kebabs get a healthy makeover!