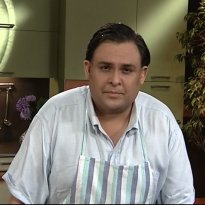 Famously known as India's culinary ambassador, Marut Sikka has long been a renowned food consultant. Author of the book Indian Flavours, Marut's understanding of Indian food goes deep.

He has been credited with creating menus for more than a dozen Indian restaurants worldwide and designing gourmet meals for clients like Atal Bihari Vajpayee and the Bachchans. Years of experience and expertise come together in the food impresario's high profile Delhi-based restaurant Magique that specialises in the fusion of Asian foods.

A connoisseur of Indian food, Marut has spent years searching and collecting original recipes from small towns and veteran food. A specialist in Awadhi cooking, his creations have a royal touch. Liberal use of spices, a generous amount of history and dollops of trivia, Marut brings it all for you on his show - Lock, Stock and Two Smoking Tikkas.