Kali Gajar Ka Halwa - The Warming Winter Treat from UP We Can't Get Enough of
Sushmita Sengupta | Updated: December 06, 2017 16:01 IST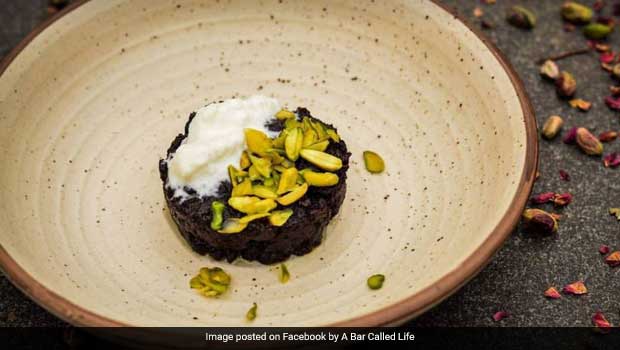 As the winds of winter take us in their chilly embrace, the aroma of winter treats fills up our kitchens too. Be it snuggling up with a nice cup of hot chocolate, munching on chikkis, peanuts and gajaks or sipping warm and fuzzy winter soups, we have our tummies ready to make the most of what the season has in store for us. Ruling the line-up of winter delights has to be the classic- Gajar ka Halwa. Doused in ghee, milk, khoya and oodles of sugar, this grated carrot dessert has travelled from the corners of the subcontinent and has registered itself as a global phenomenon. But did you know about its regional, and relatively lesser-known, cousin hailing from Uttar Pradesh - Kali Gajar Ka Halwa?

India is lucky in terms of carrot produce. While the rest of the world has to make do with the genetically engineered orange carrots, India has an abundance of what we like to call 'desi gajar' or red carrots. Red carrots are the non-hybrid original variety, cultivated in higher numbers in the Asiatic region. Red carrots are more nutritious and contain higher amounts of beta carotene which gives it the scarlet tinge. Traditional gajar ka halwa makes use of these juicy, crunchy and sweet carrots for the dessert. Some parts of the country also see the cultivation of black carrots/or purple carrots. Purple carrots or the kali gajar is found only in limited parts of North India, mostly in Uttar Pradesh. These carrots get their characteristic hue because of the extra antioxidant pigments that may benefit diseases like arthritis and many heart diseases. Black or purple carrots are said to have 40 percent more beta carotene than regular orange carrots.


Kali gajar ka halwa is extensively made and served in Uttar Pradesh during the winter months. Legends say that the delight was enjoyed as part of the Royal Awadhi culinary fare. The abundance of kali gajar made the delight a sought-after treat amongst the not-so rich too. Families based out of Uttar Pradesh start cooking the dessert as soon as the stock of kali gajar makes its place in the market. The Halwai or sweetmeat shops across Lucknow, Allahabad and Benaras have the delight front-lining their regular staples. And why not, the seasonal treat is not going to be around for a very long time. Kali gajar or purple carrots are only available from December to first half of March.

Kali gajar ka halwa is prepared almost the same way as the regular gajar ka halwa. Grated carrots are sautéed in a thick bottom pan with pure desi ghee. (Ghee forms an important component of winters in India. It helps keep the body insulated and warm. This is why it is extensively used in several winter desserts and preparations such as gondh ka laddoo, panjiri, moong dal ka halwa and pinni). Once the carrot is perfectly sautéed, some people add milk/condensed milk and a host of aromatic spices such as cardamom powder, cinnamom pods, cloves and dried fruits and nuts like cashews, almond and raisins. This is stirred well with khoya and sugar until it becomes a dense and intensely rich black halwa. The dessert is then decorated with a layer of silver warq, chopped cashews, nuts and khoya.

Next time you plan a visit in Uttar Pradesh during winters, make sure you try your share of this decadent delight.





For the latest food news, health tips and recipes, like us on Facebook or follow us on Twitter.