Ramadan Special 2017: Delhi's Top 11 Kebab Joints That You Must Visit
Tanvi Agarwal , Delhi Food Walks | Updated: May 31, 2017 15:21 IST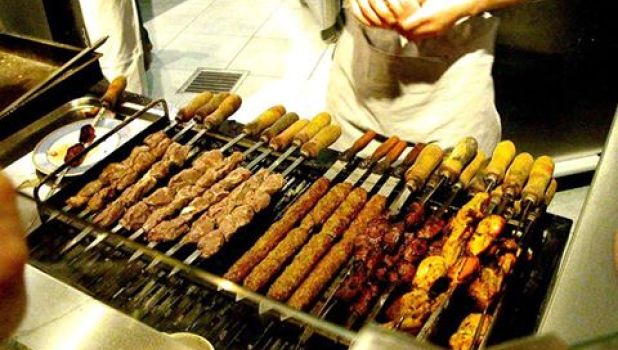 "There's hidden sweetness in the stomach's emptiness.
We are lutes, no more, no less. If the sound box
is stuffed full of anything, no music.
If the brain and belly are burning clean
with fasting, every moment a new song comes out of the fire.
The fog clears, and new energy makes you
run up the steps in front of you...."
-Jelaluddin Rumi

Come Ramadan and the madness at the galis of Chandni Chowk and Jama Masjid multiply tenfold. Ramadan or Ramzan is the ninth month of the Islamic Calendar, and is observed as the holy month of fasting by Muslims worldwide. "Suhūr" or "Sehri" is the meal consumed early morning before fasting and "iftaar" is the sunset meal or the meal at the end of the daily fast.

Ramadan is best time to explore the art of the local culinary experts of our food capital, Delhi. A food aficionado, here are my top recommendations for the best places to pamper your palate during Ramadan-

1. Ustad Moinuddin
Trust Ustad, for he really knows his way around his charcoal grill! His mutton seekh kebabs never seize to taste as amazing as they did the first time I tried them and thus, he's at the very top of my suggestions!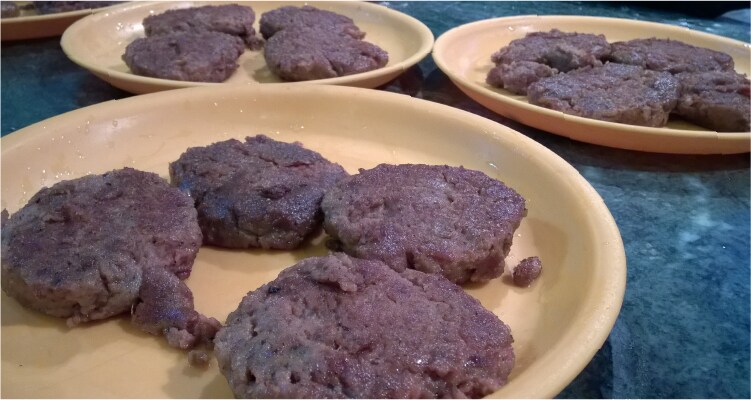 Where: Lal Kuan, Gali Qasimjan, Chawri Bazar, New Delhi | 6 AM to 11:30 PM
₹100 for two people (approx.)

2. Alkakori Alkauser
As the name suggests, they specialise in the best melt-in-your-mouth kakori kebabs. They are perfect. No more words, go grab 'em!


Where: 30, Vasant Place Market, R K Puram, New Delhi | 12 PM to 4 PM, 7 PM to 11 PM
₹800 for two people (approx.)

3. Aap Ki Khatir
If you like paranthas and you like kakori kebabs (like me!), you have to try them both together in their Kakori Kathi Roll in Parantha. The flaky shahi paranthas with the soft butter like kebabs will blow your minds off! (At least that is how they make me feel)


Where: 1, C Block, DDA Market, SDA, New Delhi | 6 PM to 11 PM
₹400 for two people (approx.)

4. Al Rashida
If eating at Lucknow is one of the things to do on your bucket list, this is where you need to be. This eatery in Zakir Nagar is famous for its Lucknowi Galawati Kebabs (Mutton and Chicken). The kebabs are soft, juicy and cooked in the traditional Awadhi style.

Where: Shop 2, Gali 12, Zakir Nagar, New Delhi | 6 PM to 12 Midnight
₹250 for two people (approx.)

5. Ghalib Kabab Corner
If you're a fan of shammi kebabs, this is where you must go. Their Mutton Shammis are so good that they are almost always sold out by evening so make sure you plan your visit earlier in the day!


Where: Shop 57, Ghalib Road, Near Lal Mahal, Nizamuddin, New Delhi | 12 Noon to 11:30 PM
₹300 for two people (approx.)

6. Qureshi Kabab Corner
Iftaar feasts are incomplete without kebabs and this little hole in the wall shells out the best of seekh and boti kebabs!


Where: Urdu Bazar, Opposite Gate 1, Jama Masjid, New Delhi | 5 PM to 12 Midnight
₹300 for two people (approx.)

7. Rajinder Da Dhaba
This is one of South Delhi's most popular food attractions that offers a wide range of kebabs, rolls, curries and much more! Give it a go and you won't regret it.


Where: AB-14, Safdarjung Enclave Market, Safdarjung, New Delhi | 5 PM to 12 Midnight
₹800 for two people (approx.)

8. Talib Kebab Corner
The busiest center for kebabs in Zakir Nagar, is Talib Kebab. Their highlight attraction is Bade ke Kebab that truly compliments this holy month. Don't miss it!

Where: Main Road Entrance, Zakir Nagar, New Delhi | 6 PM - 10 PM
₹150 for two people (approx.)

9. Gulati
If what you're looking for is a nice sit-down meal, some music and authentic food, you need not think twice before choosing Gulati (to be honest, I've loved everything I've tried there)!


Where: 6, Pandara Road Market, New Delhi | 12 Noon to 12 Midnight
₹1,500 for two people (approx.)

10. Karim's
The Ramadan specials- Mutton Korma, Nihari and Seekh Kebabs also happen to be the specialties of this old but gold eatery.


Where: 16, Gali Kababian, Jama Masjid, New Delhi | 11 AM to 11:30 PM
₹800 for two people (approx.)

11. A W Foods
This is my personal favourite go to for kebabs. A relatively unheard of place, but their mutton shammi and seekh kebabs and their mouth-watering chicken malai tikkas are absolutely stunning!

Where: 11, Savitri Cinema Complex, Greater Kailash (GK) 2, New Delhi | 11 AM to 11 PM
₹500 for two people (approx.)

About the Author:

Delhi Food Walks provides a platform for food enthusiasts to share their culinary journey while keeping the rich and diverse culture of Delhi alive through specially curated food trails and food festivals. This year, Delhi Food Walks is organizing the first-ever Street Food Awards which aims to recognize various street food vendors present in the narrow alleys of Delhi and honour them for the delightful services. The winner will be decided from a pool of nominations across 20 categories and a few special mentions by our esteemed jury of food connoisseurs like Marryam H Reshii, Sourish Bhattarcharya and Rahul Verma. If you want your favourite street food outlets to win, do not forget to vote for them!

Disclaimer:

The opinions expressed within this article are the personal opinions of the author. NDTV is not responsible for the accuracy, completeness, suitability, or validity of any information on this article. All information is provided on an as-is basis. The information, facts or opinions appearing in the article do not reflect the views of NDTV and NDTV does not assume any responsibility or liability for the same.




For the latest food news, health tips and recipes, like us on Facebook or follow us on Twitter.