Cook up a storm by combining minced lamb with aromatic spices and crunchy nuts. Keema biryani is the delicious amalgamation of rice with aromatic spices and minced meat, dry fruits and rose water that is a delight to relish on.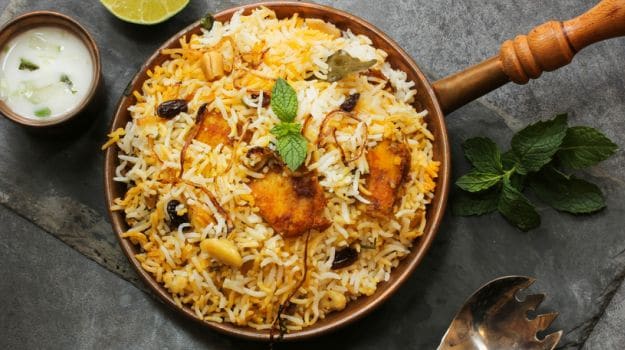 Keema Biryani is apopular Biryani recipe from South Indian cuisine that has a mouth-watering taste with spices, meat and dry fruits cooked together. An easy recipe that is now popular across the world.
What's a biryani not cooked in a royal style. A classic from the royal Awadhi kitchen. Mutton pieces are cooked to perfection amid fragrant rice. Succulent, marinated mutton, slow-cooked in a melange of roasted spices to make a spicy Awadhi biryani.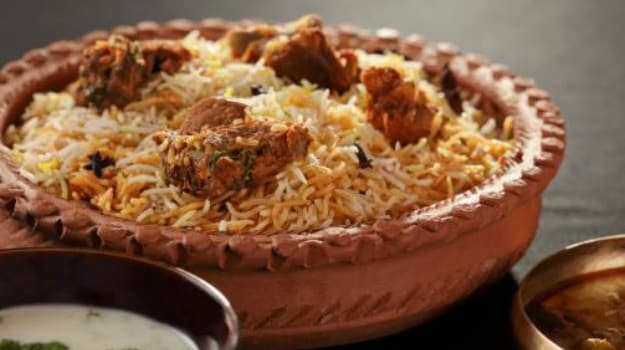 Breathe in the aroma of this princely mutton biryani, this easy biryani recipe is cooked the royal Awadhi style. Perfect for your dinner table feasting!
Explore the burst of flavours enrobed in a mix of chicken and rice. A simple recipe, chicken reshmi biryani is everything you need to celebrate Eid.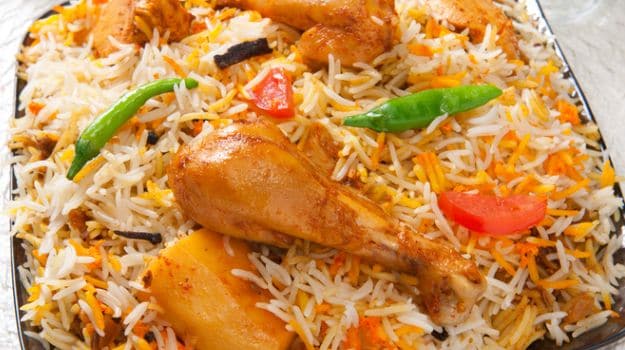 A single pot dish, chicken biryani recipe has chicken and rice flavoured with a burst of chillies mingling with the aroma of varied spices, this easy biryani recipe is sure to melt your heart and palate!
Tender
paneer
pieces cooked to perfection in a hearty mix of rice and local spices. Doused in a creamy texture, this special treat will please one and all.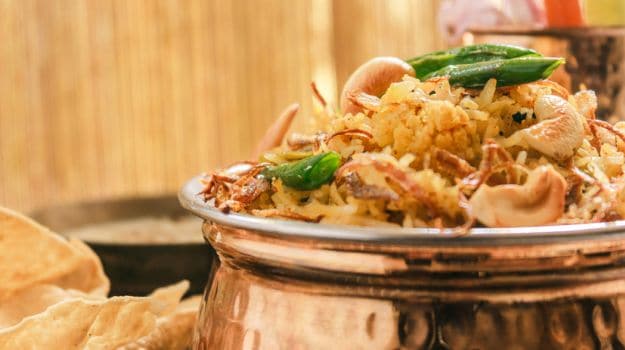 Paneer Biryani is the perfect biryani recipe for vegetarians and a paneer lover's delight.
From the beautiful city of Calicut, comes this authentic chicken Biryani. A quick and easy recipe using chicken and rice with distinct flavours of South. Yes, perfect biryani does exist.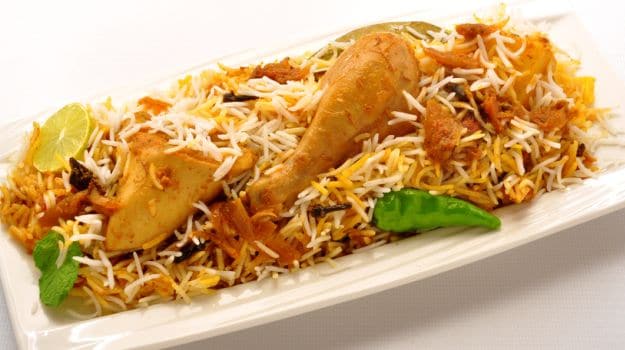 Calicut Chicken Biryani is a popular recipe down south that has the perfect amalgamation of Chicken and rice with pleasing flavours of the region in a melange of spices, chillies and herbs. Mouth- watering indeed!