LimaThere is so much happening in the maximum city that if you visit it after a few months, there seem to be a whole bunch of new places to wine and dine at. Whether they will be loved or stand the test of time is something that remains to be seen. But if you live in Mumbai or are planning to head there soon, here is a list of new restaurants and bars that you must try out. From a dainty café to a happening night-spot, from Bunny Chow to Vada Pav Sliders, there's lots of exciting fare on offer. Where're you heading next?
1) NRI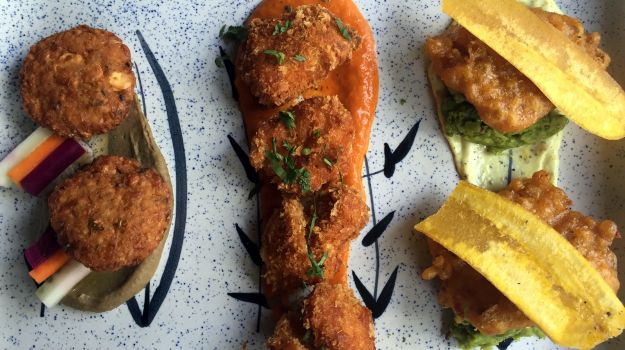 NRI (Not Really Indian) tops this list for the pure joy of having a place to enjoy a meal at in the otherwise-staid Bandra Kurla Complex. Located in Maker Maxity, right next to its sister-concern Lima and Le Pain Quotidien, this is a great option for a business lunch. The food served here is an attempt to celebrate Indian food which NRIs took to other countries and transformed it there. We love the Bunny Chow and Caribbean Goat Curry and have a feeling you will too. Pair that with a Curry Leaf Martini and you have yourself a fabulous meal.
Location: Maker Maxity, Bandra Kurla Complex, Mumbai
Meal for 2: Rs.2000

2) Fable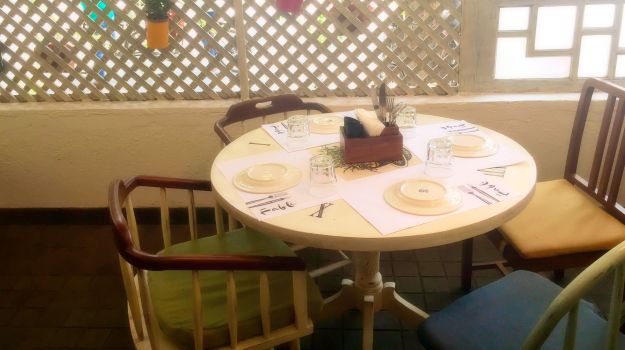 If white picket fences and an Alice in Wonderland feel is your thing, you will love this place. Located in Juhu, it is a great option for those living in the suburbs. Ideal for a cup of coffee with friends or even a breakfast after you work out (they open at 8:30am). We visited Fable with the effervescent Maria Goretti who loved her Egg Decker (Scrambled egg on a bed of creamed spinach and rosti potato). The service is a tad clueless but we hope that will change once they get into the groove.
Location: Shop 3, Ashiyana Apartment, N.S Road 13, Juhu, Mumbai
Meal for 2: Rs.1300

3) Bombay Vintage
Suresh Bhandary's venture, this newbie has opened in Colaba. If you're in this part of town, and like to experiment with food, this should be a good option. We haven't visited yet, but a little bird tells us that fusion food is worth a dekho. Skip the Vada Pav Sliders (you get fabulous vada pav on every street corner in Mumbai) and order the lip smacking Thai Chicken Biryani which is served in a pressure cooker. True to its name, the décor invoked nostalgia with old photographs and memorabilia.
Location: Opposite Regal Cinema, Indian Mercantile Mansion, Regal Circle, Madame Cama Road, Colaba, Mumbai
Meal for 2: Rs.2000

4) One Street Over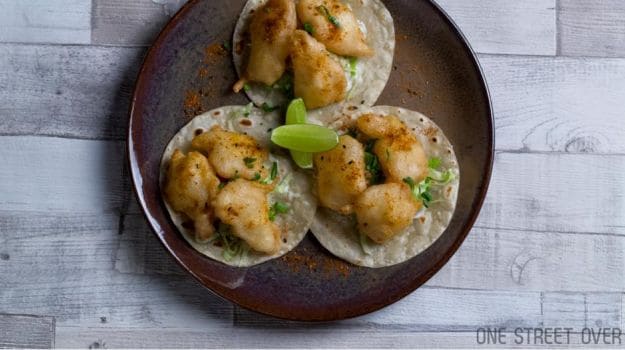 Bombay comes alive at night, they say. If you're firming up your plans for the weekend and don't know where to head on Saturday night, One Street Over beckons. Located in the queen of suburbs, this is a great place to meet friends or head out with your partner. Go early around 7:30pm if you want a table. The crowds start pouring in an hour later and the vibe of the place is unmistakable. With Chef Kelvin Cheung from Ellipsis at the helm, the food is sure to charm.
Location: Ground Floor, 35th Street, Off of Linking Road, Khar West, Linking Road, Bandra West, Mumbai
Meal for 2: Rs.2000

5) Lima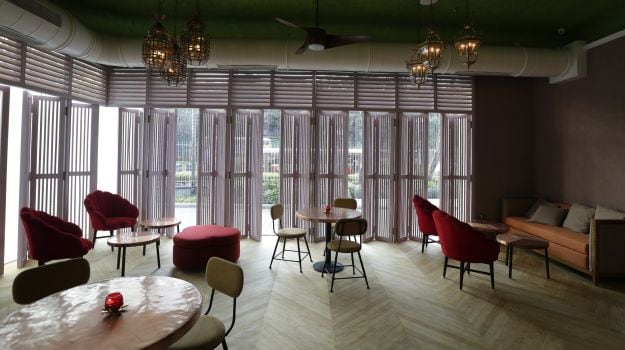 This fresh-off-the-oven bar just launched next to its cousin, NRI. Lima is just the place for an after-work drink before you head home. With an uncluttered feel, both in décor and in the menu, it is no-nonsense and to-the-point. When we caught up with twice Michelin Starred chef Atul Kochhar, we loved his clarity on how the menu would only have around 10 tapas dishes and no more. The bar is currently in the soft launch phase and will be open to the public soon.
Location: Next to NRI, Maker Maxity, Bandra Kurla Complex, Mumbai


6) Masala Bar This one we're most excited about. Launching next week, Masala Bar is Zorawar Kalra's latest foray into the world of resto-bars after the phenomenal success of Farzi Café. Located strategically on Carter Road, the bar will have windows looking out towards the sea and if rumour is to be believed, a menu to die for. Positioned as a High Octane Lab, the cocktails are what you should focus your attention on. Zorawar tipped us off that this will be the world's first fully candle-lit culinary concept, open post sunset every night. There will be no harsh light bulbs in the restaurant, only candles!
Location: Level 1, Gagangiri Apartments, Carter Road, Bandra (W), Mumbai