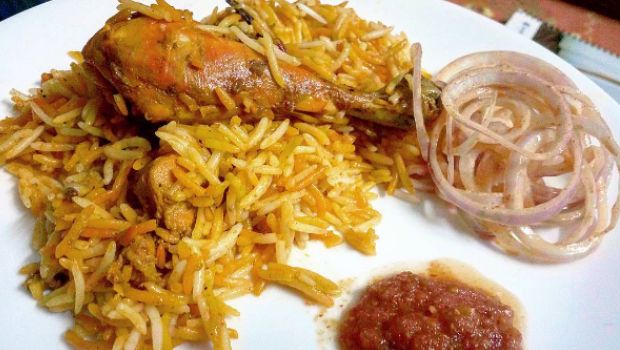 Biryani - the list is endless! We are spoilt for choice when it comes to biryanis in the city and this is the best time of the year to indulge in some delicious preparations you will only find here. Here are our top 10 favourite places in Delhi that serve the tastiest biryanis. Psst... None of them will burn a hole in your pocket, so you can eat to your heart's content.

Here are the 10 Best Places to Eat Biryani in Delhi-

You could walk up to this place on a Sunday or a Monday or any other day of the week and it'll always be packed but one must really go there on a Sunday afternoon to try their mouth-watering Hyderabadi Chicken Biryani which is a hit with everyone. It's only available on Sundays, so pick your weekend
now.

Address: 1, Ashoka Road, Feroze Shah Road, New Delhi
Time: 8 AM to 10:30 AM, 12 Noon to 3 PM, 7:30 PM to 10 PM
Price: ₹200 for two people (approx.)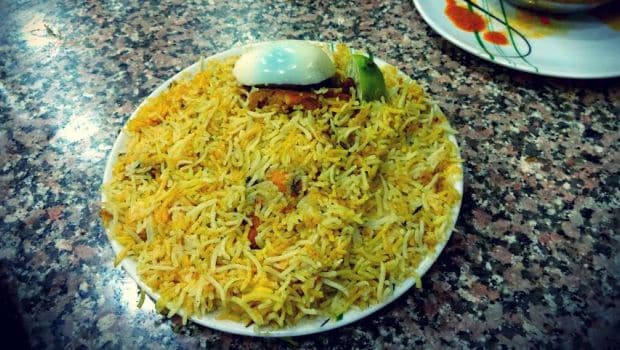 2. Dil Pasand Biryani Point - Taufeeq ki Biryani

If you're really a foodie and a "big eater" and more importantly, have the heart to try their rich biryani, don't miss this one!

Address: 735, Haveli Azam Khan, Chitli Qabar Chowk, Jama Masjid, New Delhi
Time: 10 AM to 9 PM
Price: ₹200 for two people (approx.)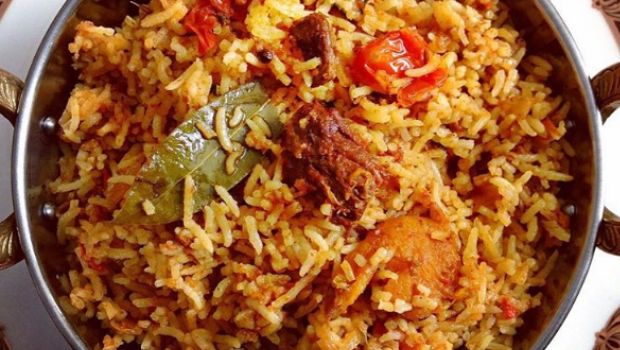 3. Kolkata Biryani House

If Eid brings to you memories of Kolkata's Nakhoda Masjid (and even if it doesn't and you're just obsessed with biryanis like I am), this place has to be on your list! They serve one of the spiciest biryanis in the city. Don't forget to order some Mishti Doi to ease your taste buds afterwards.

Address: Shop 49, Ground Floor, Market 1, Chittaranjan Park, New Delhi
Time: 11:30 AM to 10:30 PM
Price: ₹500 for two people (approx.)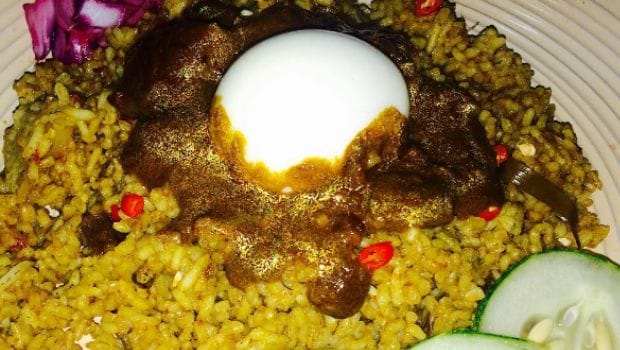 4. Moradabad Ki Mashhoor Biryani ki Puraani Dukaan

This particular biryani is a star performer. Made with Basmati rice it is spicy yet flavourful. They truly believe in keeping it simple and delicious.

Address: Dargah Road, Nizamuddin
Time: 12 Noon to 11 PM
Price: ₹450 for two people (approx.)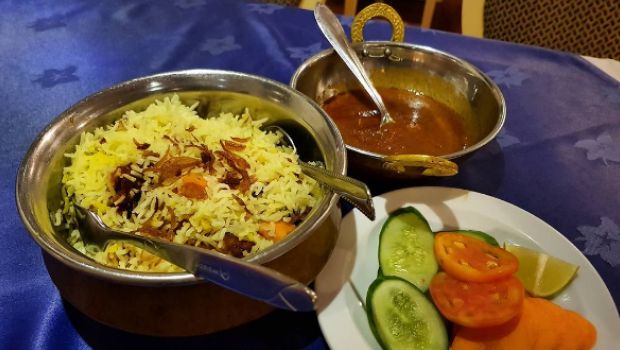 5. Nasir Iqbal Restaurant

One of the best places for Moradabadi Biryani in Delhi, and you'll get the added bonus of listening to the qawwali and offering your prayers at the dargah if you visit on a Thursday. They serve their biryani with some seriously hot chutney so make sure you can handle the heat.

Address: 268A, Jha Basti Market, Hazrat Nizamuddin West, Nizamuddin, New Delhi
Time: 11 AM to 11 PM
Price: ₹350 for two people (approx.)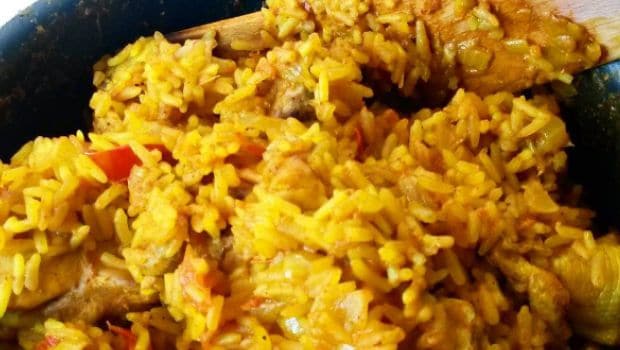 6. Al Jawahar

Order anything off the menu and it will be up to the best standards. They serve the best authentic mutton biryani I've ever had. It's served with raita and Mutton Korma. An interesting fact to know is that restaurant is named after Jawaharlal Nehru, India's first Prime Minister, who visited this tiny eatery in Old Delhi in late 1947.

Address: 8, Jama Masjid, Matia Mahal, Opposite Gate 1, New Delhi
Time: 7 AM to 12 Midnight
Price: ₹600 for two people (approx.)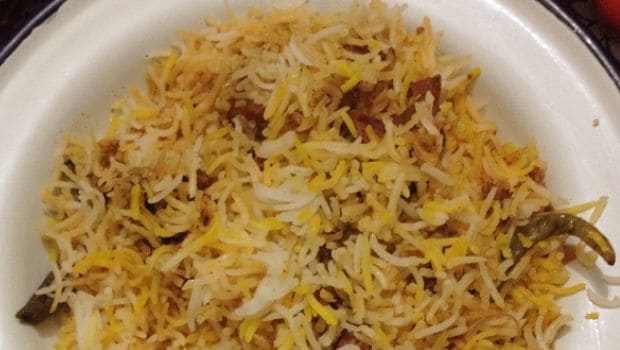 7. Madina Biryani Corner

Their menu is short and sweet - Chicken Biryani, Bade ki Biryani, Daleem Biryani and Daleem (or popularly known as Haleem). Try anything, and you'll love it.

Address: 6,Zakir Nagar Main Rd, Zakir Nagar, Okhla
Time: 9 AM to 11 PM
Price: ₹200 for two people (approx.)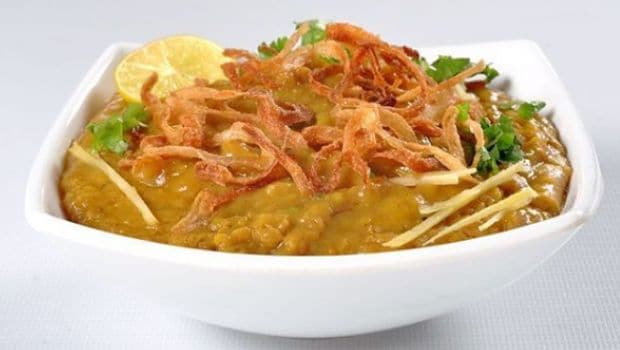 8. Hotel Malabar

This tiny hole-in-the-wall is located near Fortis Escorts Hospital in New Friends Colony. The food that they offer isn't only Malabari but is from all over the state of Kerala. They serve their biryanis with poppadom and South Indian pickles. The specialties here include Chicken, Prawn and Kappa Biryani.

Address: A-37A, Sarai Juliana, New Friends Colony, Okhla
Time: 7 AM to 10 PM
Price: ₹400 for two people (approx.)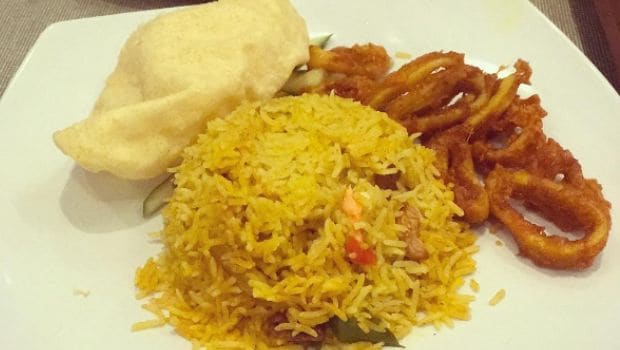 9. Al Nawaz

Their fragrant Chicken Dum Phukt Biryani and the Friday-special Mutton Biryani will truly make your day. The place isn't all that fancy but you will surely overlook that fact once you try what they have to offer.

Address: 50 A, Abul Fazal Enclave {near Jamia Nagar Thaana}, New Friends Colony
Time: 12:30 PM to 3:30 PM, 7 PM to 11 PM
Price: ₹750 for two people (approx.)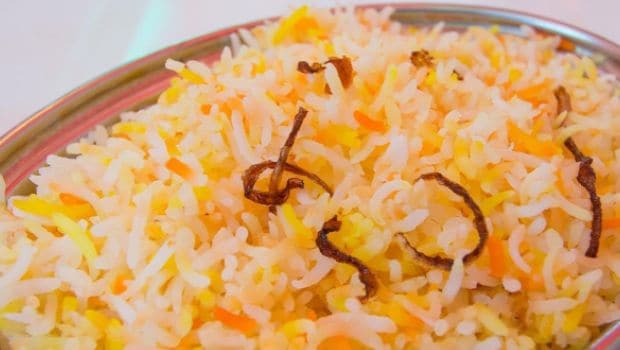 10. Anand Restaurant

This little restaurant is hidden deep inside the busy lanes of Connaught Place. They've been making delicious biryanis for almost half a century now (42 years!). They serve their biryanis with gravy, masala onions and mint chutney. Our personal favourite here is the Keema Biryani.

Address: 15/96, Scindia House, Connaught Place
Time: 10 AM to 11 PM
Price: ₹550 for two people (approx.)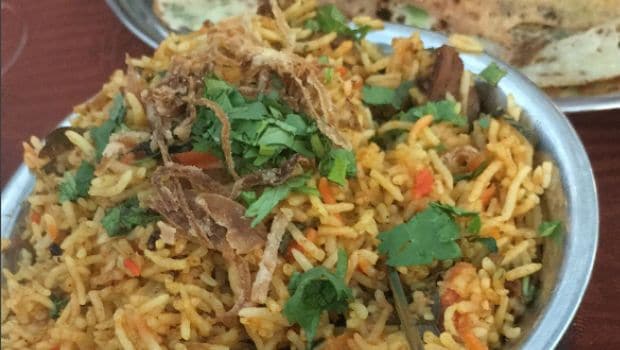 Take a group of friends and explore this weekend. You are sure to find your favourite amongst this delicious lot.

About the Author:

Delhi Food Walks provides a platform for food enthusiasts to share their culinary journey while keeping the rich and diverse culture of Delhi alive through specially curated food trails and food festivals. This year, Delhi Food Walks is organizing the first-ever Street Food Awards which aims to recognize various street food vendors present in the narrow alleys of Delhi and honour them for the delightful services. The winner will be decided from a pool of nominations across 20 categories and a few special mentions by our esteemed jury of food connoisseurs like Marryam H Reshii, Sourish Bhattarcharya and Rahul Verma. If you want your favourite street food outlets to win, do not forget to vote for them!

Disclaimer:

The opinions expressed within this article are the personal opinions of the author. NDTV is not responsible for the accuracy, completeness, suitability, or validity of any information on this article. All information is provided on an as-is basis. The information, facts or opinions appearing in the article do not reflect the views of NDTV and NDTV does not assume any responsibility or liability for the same.





Hyderabadi, Kolkata Style, Moradabadi, Malabari and the famous Lucknowi Dum