Himachal to revamp its wine bottles
IANS | Updated: December 06, 2013 13:15 IST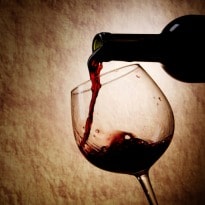 The state-run Himachal Pradesh Horticultural Produce Marketing and Processing Corporation (HPMC) will promote its fruit wines in newly-shaped bottles with an aggressive marketing strategy, an official said Thursday.

"Our apple, plum, strawberry and rhododendron wines will soon be introduced in new bottles with a newly-designed label," HPMC managing director Jagdish Sharma told IANS.

He said HPMC is targeting sales of 20,000 bottles of wines this fiscal. "Around 10,000 bottles have been sold by Oct 31." Only 1,600 bottles were sold in 2012-13.

HPMC's wines will also be marketted in states like Punjab, Haryana and Delhi, Sharma said.

Currently, the wine is only sold at HPMC outlets within the state.

"We are facing problem of its marketing in the other states owing to different excise policies," the managing director said.

He said the apple wine is sweeter. "We are trying to make it little bit tangy."

The public sector undertaking, which procures the apples directly from farmers, this season processed over 9,000 tonnes of apples and produced 830 tonnes juice concentrate against 406 tonnes in 2012.

The apple concentrate is used for fruit juices, nectars and drinks.

Companies that regularly buy the concentrate from HPMC are Parle Agro, Godrej Industries, Nestle and Mohan Meakin Ltd.

HPMC is facing tough competition from China in the apple juice concentrate market.

According to Sharma, China is selling the apple concentrate to Indian food and beverage companies at Rs.120-125 per kg whereas the concentrate produced by HPMC is sold at Rs.136 per kg.

HPMC had a turnover of Rs.32 crore in the last fiscal and is aiming to double it in 2013-14.

Himachal Pradesh is one of India's major apple-producing regions, with more than 200,000 families engaged in the cultivation of the fruit.

The state's apple season that ended Oct 31 recorded a bumper production of over 3.22 crore apple boxes of 20 kg each, which is approximately 734,000 tonnes.

Horticulture is a vital sector in the state's economy as it generates more than Rs.3,200 crore annual income.

Apples constitute about 93 percent of the state's fruit produce.


For the latest food news, health tips and recipes, like us on Facebook or follow us on Twitter.