How to Make Fried Onion Rings
For Maida Batter:
1.
Take a deep bowl and add maida along with salt, baking powder, garlic powder, black pepper powder and oregano.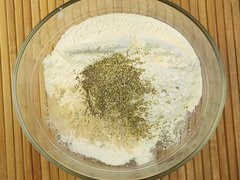 2.
Add olive oil and milk. Mix well.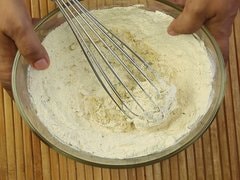 3.
Adding half cup of water make a smooth batter by stirring thoroughly.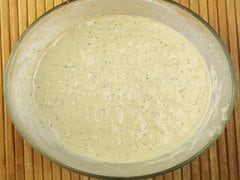 For Preparing Egg Mix:
1.
Combine egg white, salt and black pepper powder. Whisk well.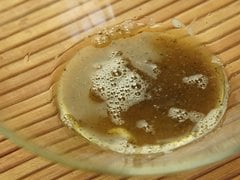 For Preparing Onion Rings:
1.
Slice the onion into rings and first dip the ring in maida batter and then in the egg mix.
2.
Then dip it in the bowl full of bread crumbs to make it crisp.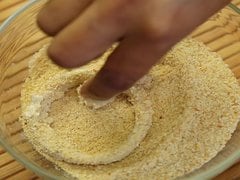 3.
Fry the battered onion rings in hot oil until golden brown.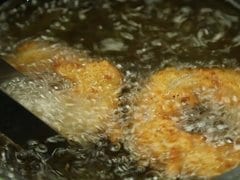 4.
Put on the paper towels to drain the oil.
5.
Crispy onion rings are ready to serve hot with chutney.