Best Healthy Recipes- Healthy food doesn't have to be dull and neither does it have to be complex. And to prove this to you, we've got a wide range of surprisingly delicious tips and wholesome recipes. The kind that any out and proud foodie will love.


(10 Best Healthy Breakfast Recipes)


But first, we will have to ask you to turn your back on all the junk-food cravings. As David Kesler puts it rightly in his book 'The End of Overeating'- "A sense of powerlessness is a big obstacle to success. You need to develop a sense of your own capacity for control." You need to put a stop to untimely cravings, especially those that desire salt, fat and sugar.
After all that greasy biryani, piping hot halwa and crumbly shaami kebabs, our bodies could use a break. And that doesn't mean that you ban carbs from your diet or eat all you can in an eight hour window. New age nutritionists believe that eating healthy is all about eating desirable. So opt for a delightful mix of proteins like soya, chickpea,tofu, seeds, leafy greens, all kinds of grains and wheat.


If you're one of those who eat out-of-home because you can't crack an egg open, then we've got you covered as well. Our tips and easy healthy recipes such as kiwi smoothie, jowar medley and carrot salad, all these will put even the most amateur of cooks on the right track. We've also got some great advice for impulsive and emotional eaters.


Throw out the high-calorie food, empty your snack drawer even though we know it'll pain you to do so, and munch on seeds like flax, pumpkin and amaranth. Add some fresh fruits as well for a good dose of potassium, magnesium and calcium. And finally, some fiber-rich toasted almonds and walnuts that are rich in Omega-3 fatty acid.


It's really hard to switch to a healthy diet, especially when you've never had to think of it before. So let's start slow.
Here are a few handy tips that don't tell you to put out all your cravings, but show you how to manage them better | Tips For A Healthy Diet
1. Try low-fat yogurt with seasonal fruits like berries, bananas and melon.


2. Replace sour cream with blended low-calorie cottage cheese or a home-made buttery avocado spread. Both being protein rich options are extremely beneficial, especially for vegetarians.


3. Sugar lovers - Include a tiny portion of dark chocolate in your daily diet to cut out sugar cravings and make your skin softer and radiant.


4. If you like peanut butter, then make it at home. Just take soaked peanuts and grind them together till they look like cream. But restrict your intake to one spoon every few days.


5. Instead of frying eggs and bacon, lay them on a tray, and bake to perfection.


6. Eat a lot of baked fish for a healthy heart.


7. Add mushrooms to make meatballs, and use whole wheat pasta for a healthy variation of Spaghetti Meatballs.


8. Healthy cookies: Bake healthful cookies with ragi or oatmeal.


Now, let's get down to cooking. From sweet and sour salads to amaranth tikki, from buttermilk chicken to delicately charred broccoli, we've got it all.

Here are some fresh, inventive and elegant recipes that you'll want to bookmark | Easy Healthy Recipes:
A big bowl of inviting soup made with balls of mince chicken, fresh spinach, carrots and sprouts. It's the perfect partner on a rainy night, is light, lemony and will fill you up quick.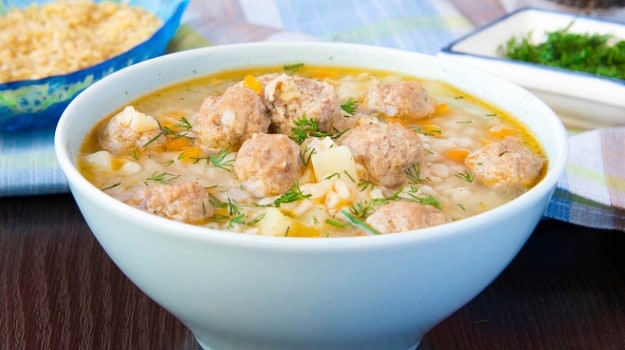 A lemony, tangy bowl of chicken and spinach, full of nutrients. The perfect meal.
This Parsi delicacy is an absolute delight! Fresh and fleshy pomfret pieces marinated in coconut, coriander, cumin, chillies, garlicand steamed till soft and perfect.
Wrapped in banana leaf, this fish recipe is a unique yet an easy one to prepare as a healthy snack option.
A bowl of healthy jowar medley is not only healthy but is also a tasty option to include in your meal. Jowar being a rich source of protein, calcium and and fiber makes for a nourishing full meal. When combined with baby corn and zucchini it enhances the nutritious value. It is bright, it's inviting and it's bang on.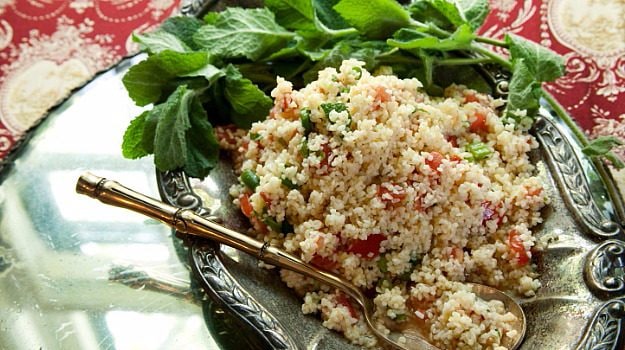 Enjoy a light snack, the guilt free way!
This is by far our most favourite recipe. A gorgeous tikki made with amaranth, fresh vegetables and what's even better is that they're gluten free. Amaranth, besides being a powerhouse of nutrients like fiber and proteins, it is incredibly versatile.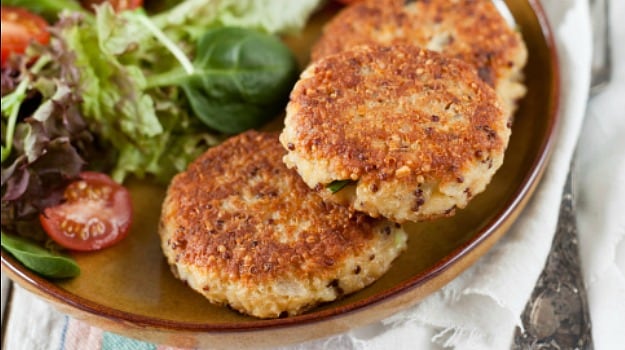 Healthy, guilt-free amaranth tikkis to savour along with a chutney of your choice.
Enjoy the goodness of green with charred broccoli and a handful of fresh sprouts! And finish it off with some sweet and tangy olive oil dressing.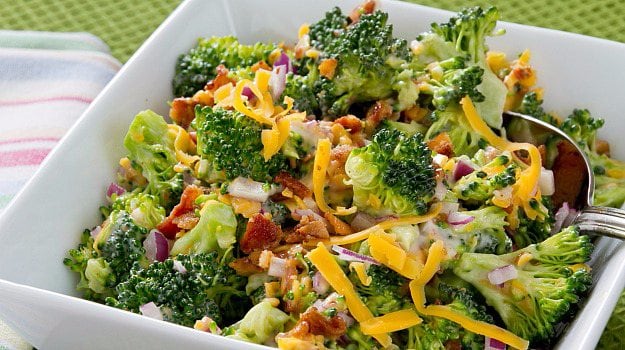 A healthy bowl full of broccoli goodness with a delicious honey dressing.
Try the protein cookies, made easy and mouth watering with the goodness of ragi. Add your favourite flavor and watch these baked goodies disappear in no time. Ginger and green cardamom adds up to flavour.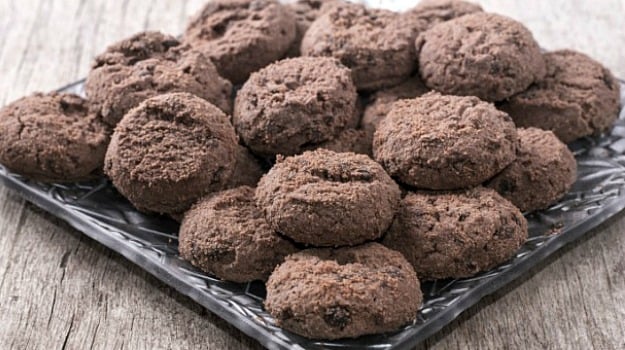 Guilt-free baked cookies made just the right way.
We've got another great surprise for out calorie-conscious friends. Oats idli - Take some roasted oats, grated carrots, chopped chillies, coriander and steam this batter to get feather-light scrumptious idlis. Ideal for those who are calorie conscious. Oats being rich in minerals, vitamins and proteins gives this dish a high nutritive value without compromising on the delicious taste.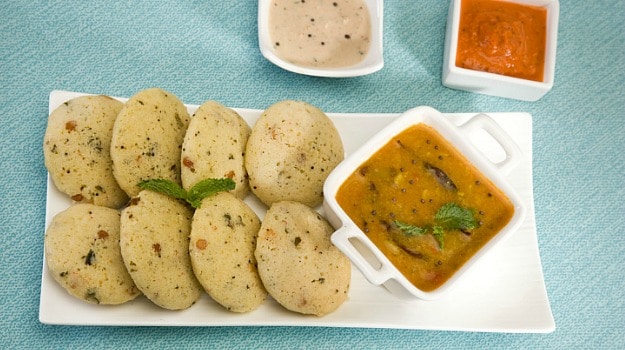 Easy and quick to make, this Low Calorie Oats Idli recipe is ideal for a good breakfast or brunch at home.
A quick and creative salad with raisins, almonds and some runny black-grape dressing. Carrots has innumerable benefits which are widely known such as being an excellent antioxidant and the most popular one being a powerhouse of Vitamin A. When added t a salad with the goodness of raisins and almonds, it only enhances the nourishing value of the salad bowl.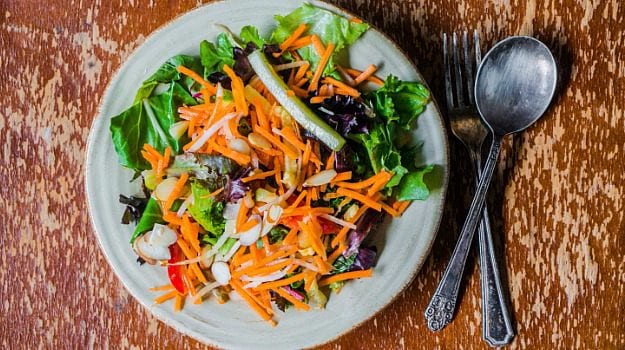 Nutritious carrot salad with homemade blck grape dressing, a great way to avoid the market ones full of preservatives.
A medley of five types of dal - moong, channa, masoor, urad andarhar, this Panchratna dal is health-food fanatic's dream come true. A protein packed recipe with goodness of all these lentils cooked in delicious spices. Top it off with fresh coriander and enjoy it with some steamy rice or fresh baked bread.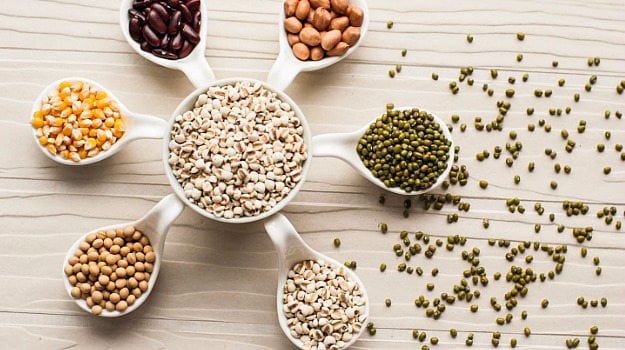 A whole meal for your next lunch or casual dinner at home, Panchratna dal is a healthy recipe to make quick and easy.
An elegantly spiced dish, this one is a real treat. Chicken marinated in buttermilk, cumin powder, salt, pepper, vegetable oil, garlic and maple syrup is cooked in a hot oven and served with delicately charred broccoli.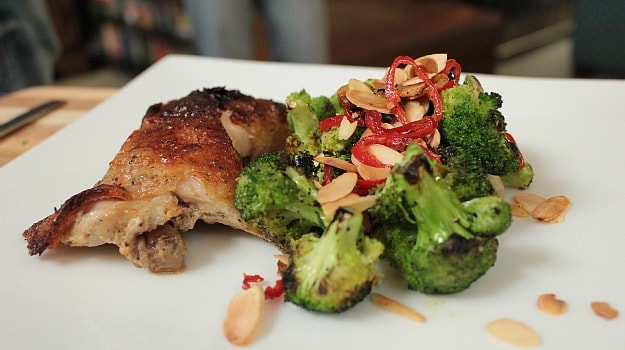 Topped with almond flakes, this chicken recipe with the goodness of broccoli is a must add to your dinner party menu. A guilt-free dish to relish!
A power drink that will shoot up your energy levels instantly. Fresh fruits, milk, honey and oats come together to make this energy booster. Kiwi is a tangy and sweet fruit that has numerous benefits and when this is combined with fruits like papaya, melon and grapes, it only enhances the nutritious value of this smoothie.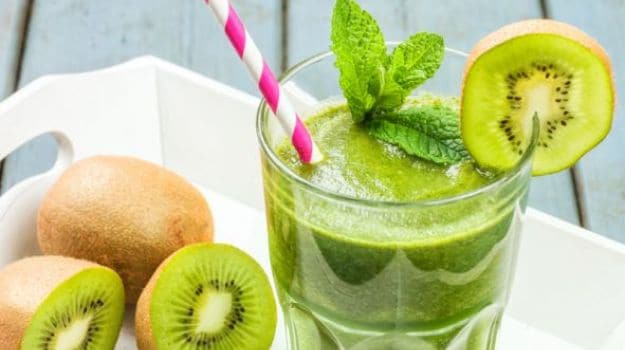 Perfect recipe to start your day with or even have for mid-day hunger pangs since this is no less than a full meal.
With so many healthy and delicious options to choose from, why go for anything unhealthy?