Dum cooked birynai loaded with flavorful, tangy fried fish and aromatic spices along with rich cashew nuts. Can it get any better? A delicious Biryani recipe from the authentic and popular kitchen of Malabar.
Another fish biryani recipes, a classic Malabar biryani that can be devoured at all times, specially during the festive season of Durga Puja and Diwali.
A slow-cooked, delectable chicken biryani recipe full of aromatic flavours and layered with masalas, milk, chicken and vegetables cooked in a Handi which is a round pot like vessel, with the neck narrower than the base. A mouth-watering dish that will surely win hearts at the dinner table!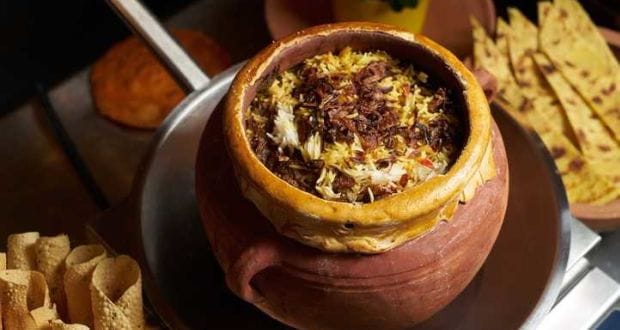 Handi Biryani is cooked on low flame with spices, milk, vegetables and chicken alternatively layered to bring out a bright and delicious biryani dish that is sure to fill your heart and platter!
Eggs are one of the most popular food in India and is often used in many Indian recipes such as Biryani. This egg biryani recipe is super easy and quick to make at home for dinner parties.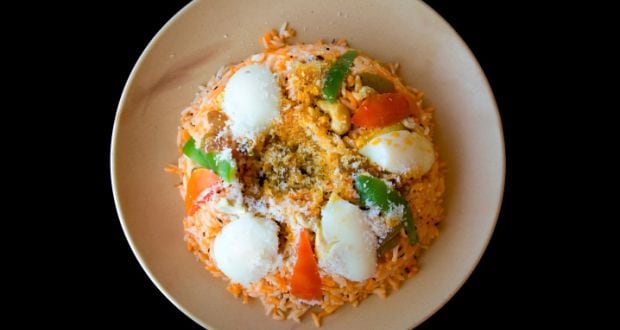 Egg biryani is a great dish to prepare for dinner party. Filled with spices along with scrambled and boiled eggs that makes for a sumptuous meal.
A perfect Biryani can never be bereft of the sensational aroma. A quintessential Biryani is always studded with a scented element which takes the aromatic quotient to yet another level. Jasmine, Rose, Kewra, Saffron and Screw-pine are widely used for this purpose.