Eggs are one of the most popular food in India and is often used in many Indian recipes such as Biryani. This egg biryani recipe is super easy and quick to make at home for dinner parties. Find the recipe here.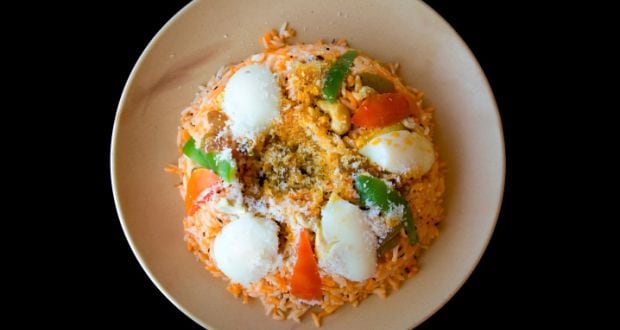 Egg biryani is a great dish to prepare for dinner party. Filled with spices along with scrambled and boiled eggs that makes for a sumptuous meal. Image credits: iStock
A delicious vegetarian biryani packed with the goodness of wholesome vegetables and flavourful spices, zaitooni subz biryani is a perfect party dish. Not just is it a delicious one to try, it is also super easy to prepare at home. Find the recipe here. With the goodness of beetroot, French beans, zucchini, broccoli, bell pepper and much more combined with mint, kewda water, saffron and a host of spices, Satrangi biryani makes for a wholesome lunch meal. Find the recipe here. Indulge in this mouth-watering veg biryani. Image credits: iStock
Cook up a mouth-watering dum-style lamb biryani with aromatic flavours of kewra, saffron, mint, chilli, brown onions, coriander and cream. A royal treat right inside your kitchen! Perfect biryani to indulge in the flavours of juicy lamb.
Many people started to use kathal as an alternative to meat in biryanis! And well, it seems like it does taste amazing since even popular biryani restaurants have started to prepare the delightful dish.
A perfect Biryani can never be bereft of the sensational aroma. A quintessential Biryani is always studded with a scented element which takes the aromatic quotient to yet another level. Jasmine, Rose, Kewra, Saffron and Screw-pine are widely used for this purpose.