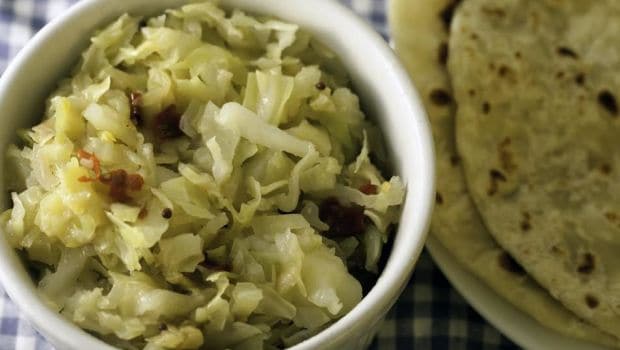 Muttakos Poriyal​
5. Carrot and Cashew Coleslaw
Recipe by Chef Roopa Gulati
Crispy greens and carrots are mixed together with vinegar, mustard seeds, sesame oil, parsley and plump grapes to get a dish as creamy, as delicious and as divine as this.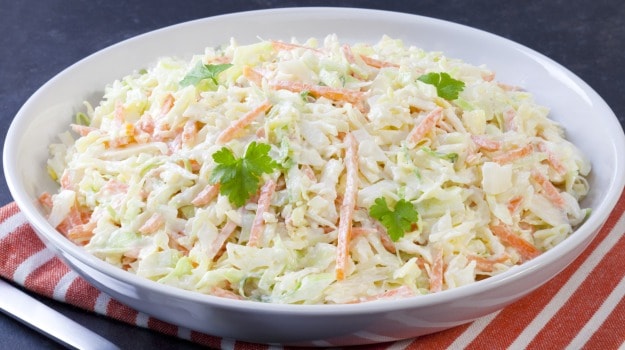 Carrot and Cashew Coleslaw​
6. Cabbage Stuffed Paratha
Recipe by Ambika Gujjar
Here's something new for all of those who love a nice, big
Punjabi
breakfast.
Parathas
stuffed with cabbage, potatoes, onions and a variety of spices.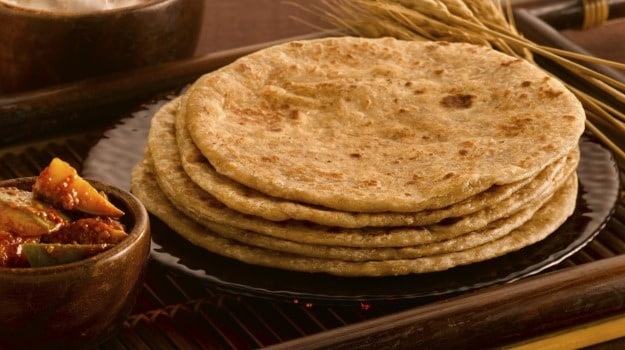 Cabbage Stuffed Paratha​
7. Thai Soyabean In Cabbage Cups
Recipe by Chef Divya Burman
It doesn't get more healthy than soya bean in cabbage cups! Whip up a delicious soya bean salad made with bean sprouts, chilli and other vegetables and stuff that into small made-at-home cabbage cups and serve.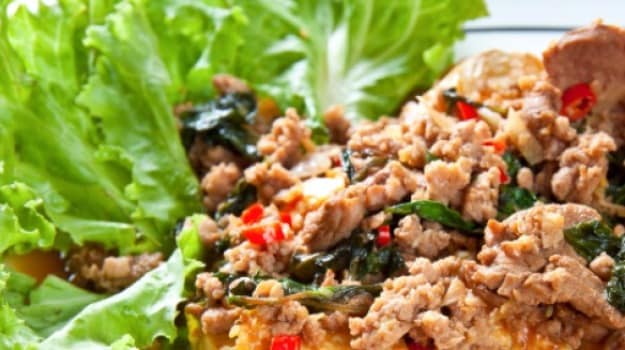 Thai Soyabean in Cabbage cups​
8. Stir Fried Cabbage and Moor
Recipe by Chef Joey Matthew
Cabbage cooked with coconut and curry leaves and tempered with
curd
, shallots and chilli.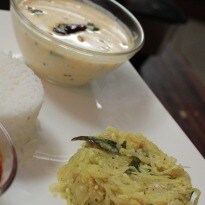 Stir fried Cabbage and Moor
9. Meaty Cabbage Rolls
Recipe by Chef Roopa Gulati
You'll thanks us for this. Cabbage leaves stuffed with minced meat cooked in delicious stock.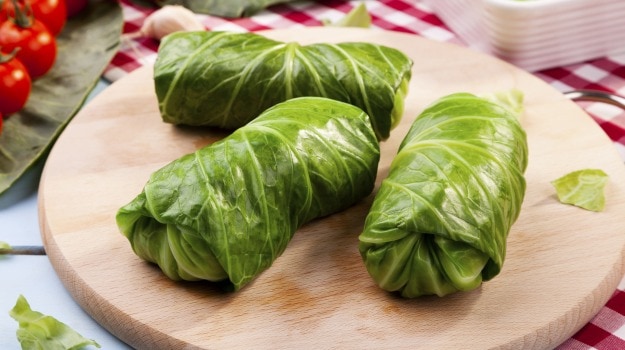 Meaty Cabbage rolls
10. Kimchi
Recipe by Chef Niru Gupta
This
Korean
specialty is both sweet and sour, and made with vegetables that are fermented with garlic, ginger, soya sauce, vinegar and chilli flakes.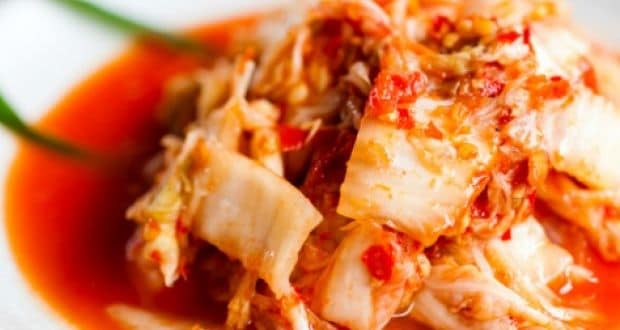 Kimchi
So who said cabbage was boring?