Cashew Nuts(काजू)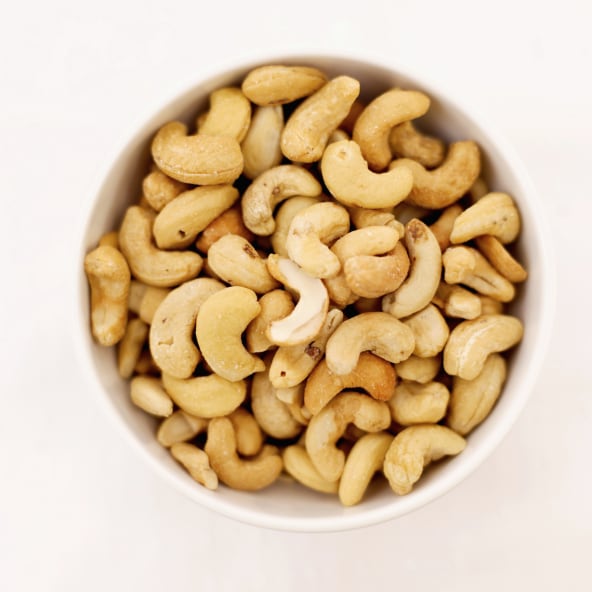 Hindi Name: काजू

Cashew tree is large and evergreen and contains fruits which are pear shaped called the cashew apple. It has a yellowish red color and has very sweet aroma and taste. This fruit has a single whitish seed called cashew seed or cashew nut. The seed is surrounded with a double shell. It is a popular nut (dry fruit) which can be roasted or covered with salt or chocolate. The nuts can be eaten as a cocktail snack or used in baked dishes. They are mildly sweet in flavor and packed with energy. The nuts have buttery texture and are cream white in color. It is commonly used in Indian cuisine and is also used for garnishing different sweets or curries.

Nutritional Value

It helps to lower the bad cholesterol. It is a good source of magnesium which keeps our bones strong.It provides us with great energy and is packed with dietary fiber. It is a 'high-satiety food' which keeps us full and therefore are known to play a great role in weight maintainence.

Did you know?

The cashew plant belongs to the family of poison ivy but surprisingly it produces a delicious nut.
The nuts last for about 4-6 months but if they are roasted at a very high temperature then it can easily get destroyed.
Recipes using Cashew Nuts