Recipe of Gulab Jamun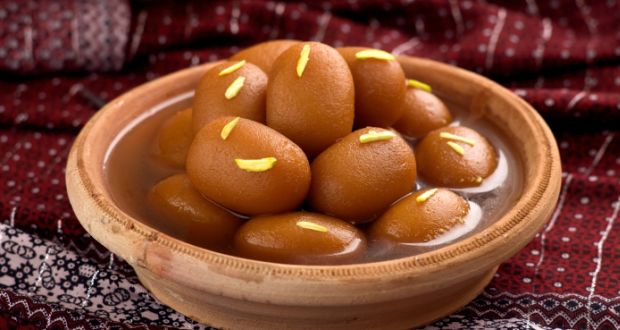 The old favorite made with khoya, flour and dipped in sugar syrup infused with saffron.
Ingredients
300 gms khoya
3 Tbsp flour
3 Tbsp sugar
1/2 liter water
Saffron, a pinch
200 gms refined oil

How to Make Gulab Jamun
In a bowl, add khoya and flour mix them together.
Make a round ball shape gulab jamun out of it.
Deep fry the gulab jamun in pan with oil.
Add the fried gulab jamun into the sugar syrup.

Serve hot.