Making a salad can be tricky because more than often it turns out to be bland and well, just leafy. Which is why the right kind of salad recipes can take you a long way. Salad recipes that aren't just for healthy eaters, but also for those who love a burst of flavour. These are fireworks on a plate, not to be missed!
Quick Tip: Three things to keep in mind to get the right crunchiness - 1) Wash your greens with cold water. Using hot or warm water may make then lose the crunchiness. 2) Never overdress, over dressing causes the salad to become soggy. The salad should be dressed just before serving. 3) Serve on a chilled plate to maintain the crunch till the very end.
Turn them into a wholesome meal or partner them up as a side, here are our 10 best salad recipes that we think are a must try.

1. Panzenella
Recipe by Ritu Dalmia
Panzenella is a Tuscan bread salad, ideal for the summer months. It does not follow a particular recipe but the two ingredients that do not change are tomatoes and bread. This salad is great with a chilled glass of Prosecco and lots of sunshine!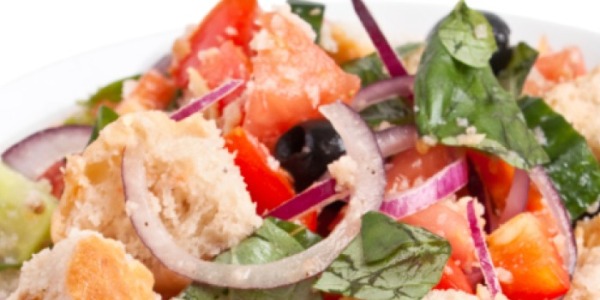 2. Watermelon, Olive and Feta Salad
Recipe by Vicky Ratnani
The perfect summer salad of melon, olives and feta cheese with toasted pumpkin seeds.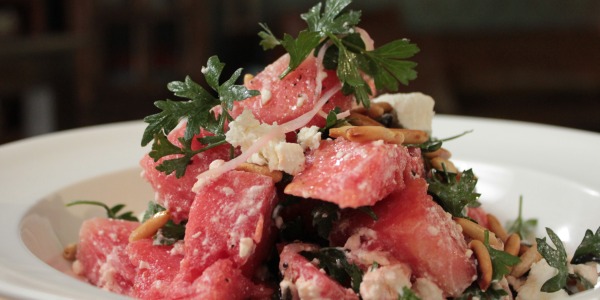 3. Carrot Salad with Black Grape Dressing
Recipe by Preah Narang
Why buy salad dressings that are full of preservatives, when you can easily make them at home! A quick carrot salad with a freshly made black grape dressing.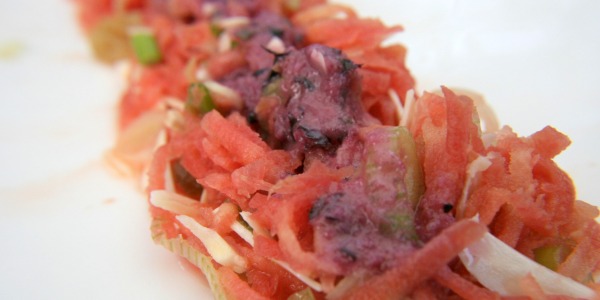 Recipe by Vicky Ratnani
The good old potato salad with a twist! This one has some cola flavored BBQ sauce as a dressing ingredient. Yes, you're right! A splash of your favorite soft drink is the highlight of the dressing sauce.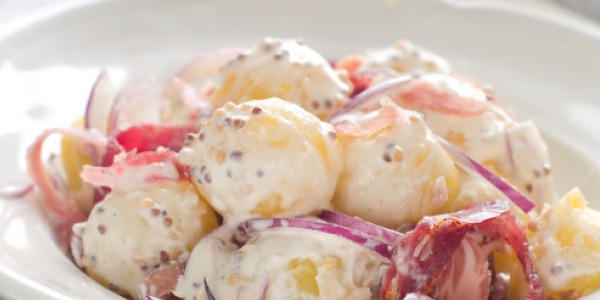 5. Thai Soyabean In Cabbage Cups
Recipe by Divya Burman
If your watching your weight, this low fat salad recipe is your perfect companion! A mash up of soy granules and oriental flavours, served in cabbage cups.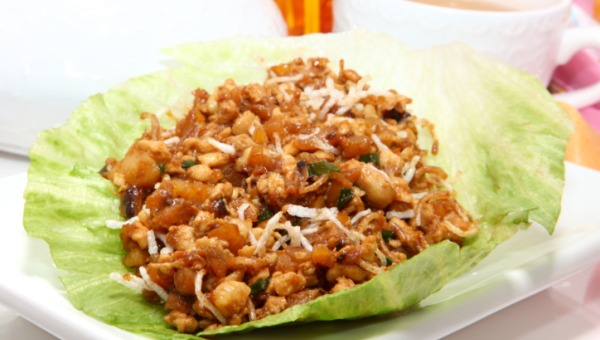 6. Chilled Indian Udon Noodle Salad
Recipe by Vicky Ratnani
Cool yourself down with this chilled noodle salad. Give it a desi twist by throwing in curry leaves, cashew nuts, mustard seeds, coriander and turmeric.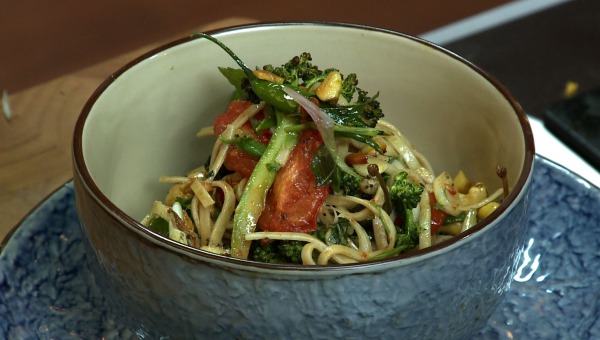 Recipe by Ritu Dalmia
Make yourself a simple, speedy and satisfying meal by creating a salad of chicken strips, greens, almonds, sesame seeds and asparagus. Dress it up with some soya sauce, vinegar and chilly oil.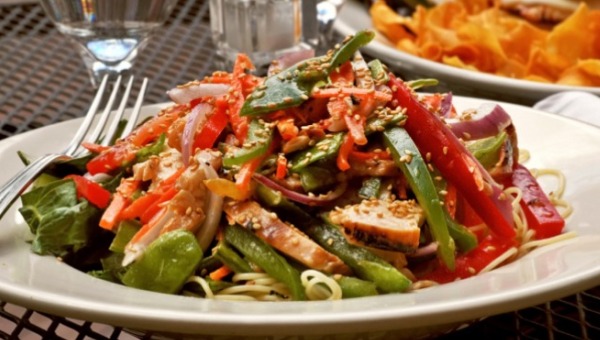 8. Cucumber, Black Olive and Mint Salad
Recipe by Vicky Ratnani
A chunky salad of cucumbers, cherry tomatoes, peppery mint leaves drizzled with a black olive sauce.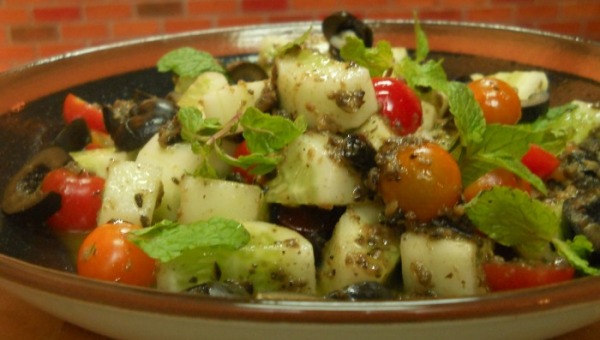 9. Caprese Salad with Pesto Sauce
Recipe by Joey Matthew
A terribly easy, Italian salad recipe. Juicy tomatoes and thick chunks of mozzarella cheese topped with some pesto sauce.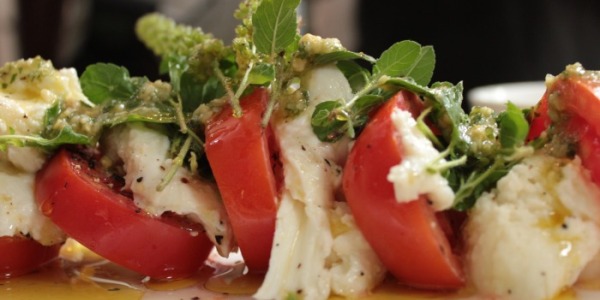 10. Caesar Salad
Recipe by Niru Gupta
This classic Caesar salad is not just easy to make but the perfect mix of cream and crunch.