Australia's Domino's Pizza Bites Into Japan Market
AFP | Updated: August 13, 2013 11:57 IST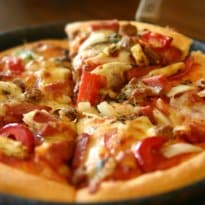 Australia's Domino's Pizza Enterprises said Tuesday it is expanding into Asia, taking a 75 percent stake in the fast-food brand's Japanese business for 12 billion yen (US$123.4 million).

The Brisbane-based company will acquire the interest in Domino's Pizza Japan, which has that country's third-largest pizza delivery chain, by partnering with current owner Bain Capital Domino Hong Kong.

"The acquisition represents an exciting opportunity to leverage our proven track record of successfully growing the Domino's network to deliver shareholder value," said Don Meij, the Australian business' managing director and chief executive.

"Japan is a strategic location for DPE's future expansion, providing access to a large market which is well suited to significant new store roll-outs and the relocation of stores to higher traffic locations with improved image and formats."

The Australian business holds the master franchise rights for the Domino's brand in Australia, New Zealand, France, Belgium, Monaco and The Netherlands, and is the largest franchisee for the brand in the world.

"The acquisition increases DPE's total store network to over 1,200 stores, further cementing DPE as the leading international Domino's franchisee," Meij said.

The purchase, which will be funded via a combination of debt and equity financing, is expected to be completed before the end of September 2013. The Australian business also announced financial results Tuesday for the year to June 30, reporting an underlying net profit of Aus$30.4 million (US$27.7 million), up 13 percent on the previous year.