Let's face it, a nice creamy chocolate cake does a lot for a lot of people, it does for me." - Audrey Hepburn
Cake Recipes:
Chocolate is everyone's favourite. It has to be. And so are chocolate cakes. They never fail to lure you from the irresistible aroma that captures you when you pass a bakery. The super soft and moist slabs of sponge with oozing molten middles or a chocolate ganache frosting can easily sweep you off your feet. Chocolate cakes are a real crowd pleaser and these chocolate cake recipes are something to drool over, definitely. They are perfect treats for any celebration.


(Why Dark Chocolate is Good for You)
Intimidated by baking? The good news is that you don't need to fuss about a perfectly baked chocolate cake. Learn the tricks of the trade and you'll get it right, always | Baking Tips & Tricks :
1. Nigella Lawson suggests that you should take all the ingredients out of the refrigerator and bring them to room temperature before baking. Everything especially butter should be at normal room temperature so that the batter doesn't become lumpy.


2. Measure, weigh and bake away. Things will be simpler if you're accurate with the ingredients and weights as stated in the recipe. For this, use table spoons to ensure accuracy.


3. After mixing the ingredients and making the batter, allow the mixture to get some air. It will help to avoid lumps and increases the volume of the cake. Don't whisk the batter vigorously because it will chuck the air out from the batter.


4. Stick to cooking timings. You don't want your cake to be under or over cooked. Do check your cake with a skewer before you take your cake out. Insert the skewer into the cake and if it comes out dry and clean that indicates that the cake is cooked. And if the cake isn't cooked, cover the top with a dampened greaseproof paper to avoid the crust of the cake from burning.


5. We know it's hard to wait but don't forget to cool down your cake. This gives the cake a chance to finish baking from within and bring itself to the room temperature.
Nothing can satisfy a chocolate craving better than a freshly baked and fluffy chocolate cake. Here are the 13 best cake recipes that you can try at home. Get your aprons out, it's time to bake!
If you're going to bake for the first time, this recipe is perfect for you. It requires only five ingredients and is ready in few simple steps.
Topped with flaked almonds, this cake is a real crowd pleaser! Image credits: iStock
A decadent dark chocolate cake that uses ground almonds instead of flour. Finish with a creamy homemade ganache.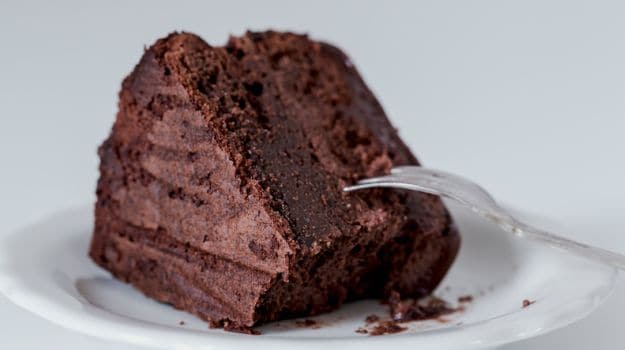 An irresistible gluten free cake made with dark chocolate and ground almonds. Image credits: iStock
No oven? No problem! We got you. Delicious and spongy, this chocolate cake is a keeper for days when you are craving cake but have no power! Here's how to bake a cake in a pressure cooker.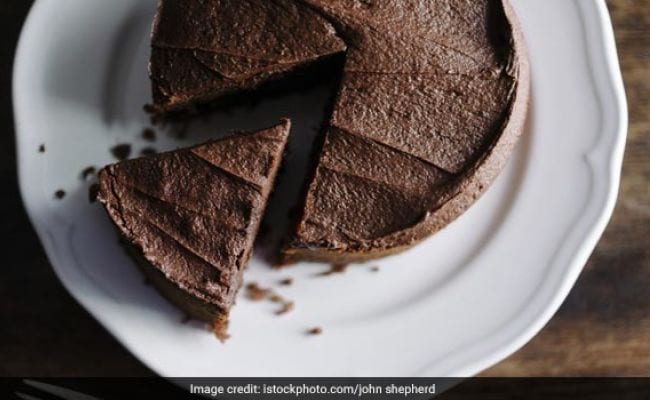 A no bake chocolate cake made on the stove top.
Never tasted a chocolate cake with a sour cream? Quick and gooey, try this one and you won't regret. We promise. This easy recipe is a blessing for if you have kids at home, this will be your go-to recipe for a quick cake party for them!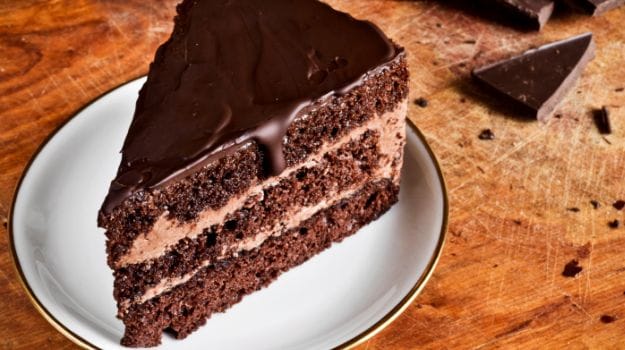 A moist chocolate cake with sour cream and a thick layer of rich buttery frosting. Image credits: iStock
To all the chocolate fans out there, this recipe embodies everything that an ideal chocolate cake should be. Dense, dark and incredibly moist.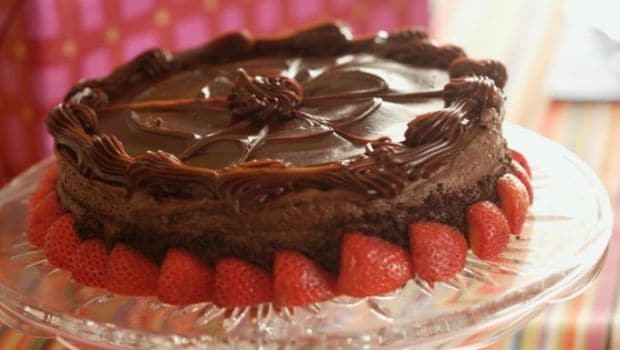 Topped with thick chocolate ganache, this recipe is a feast for all the chocolate lovers. Image credits: iStock
Classic chocolate lava cake made with five simple ingredients. So decadent, you just can't say no! This is a super easy cake recipe for every new cook. The soft sponge holds a gooey, molten surprise.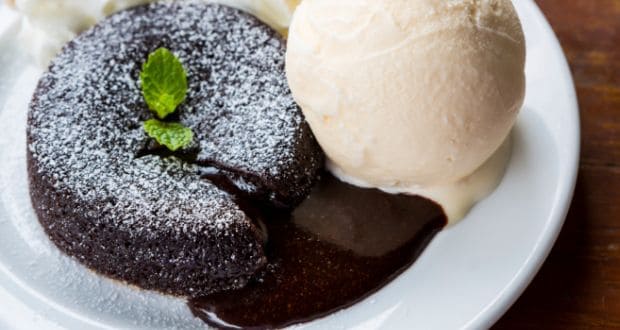 A perfect indulgence for every occasion yet very easy for every day dessert! Image credits: iStock
This eggless chocolate treat with layers of dark chocolate ganache and soft sponge is heavenly. This one keeps well for birthday parties.
With layers of dark chocolate ganache and soft sponge, this eggless truffle cake comes close to heaven. Image credits: iStock
Chocolate cake with a touch of coffee, maple syrup and vanilla topped with a layer of chocolate rum frosting is absolutely delightful to eat. Looking for a recipe with great flavour? This is it.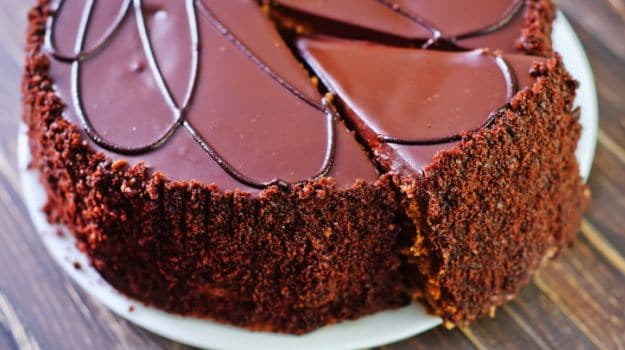 Slathered with a generous coat of chocolate rum frosting, this cake is a delight to gorge on! Image credits: iStock
A super moist cake with the crunch of almonds. This one's perfect for those laid back, high-tea parties. Easy, quick and simple delectable!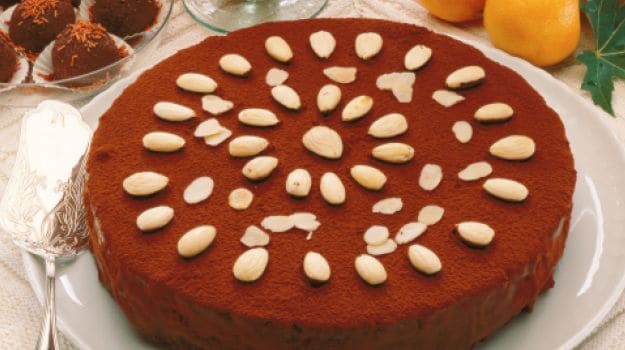 Ground almonds and chocolate comes together for a decadent cake to relish. Image credits: iSock
This one is for all the peanut butter lovers. Throw in some chocolate chips for a lovely surprise. A different, delicious and absolutely easy to bake cake!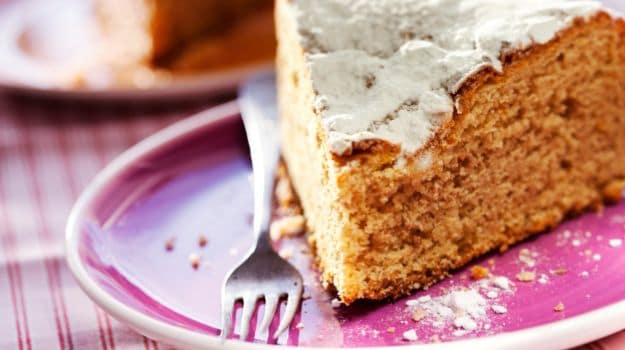 A no sweat, egg-less treat amalgamating the nutty flavor of peanut butter with the crunch of chocolate chips. Image credits: iStock
A moist and decadent mocha cake recipe, this easy to make dessert is the perfect dessert for those dinner nights and festive occasions. A delight for coffee lovers.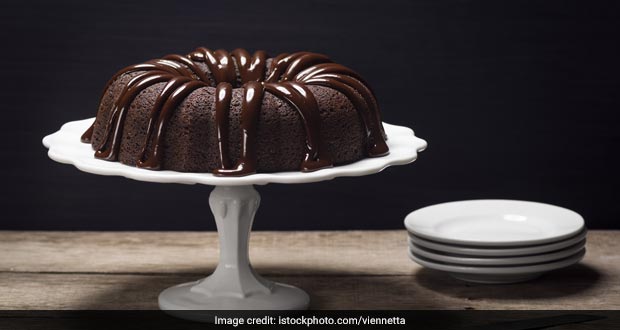 A delightful treat for chocolate and coffee lovers!


This Bitter Chocolate & Caramelised Walnut Parfait is moist and sinfully decadent! So if you love chocolate and caramel both then you'll definitely fall in love with this easy parfait recipe.


Sudden cravings for a chocolate cake can take place anytime, so what could be better than making this quick and decadent chocolate mug cake in your microwave.


Try out these recipes and let us know how you liked them in the comments section below.