Rajasthan, India's Top Mustard Producing State, Sees Higher Output
Reuters | Updated: January 21, 2016 13:51 IST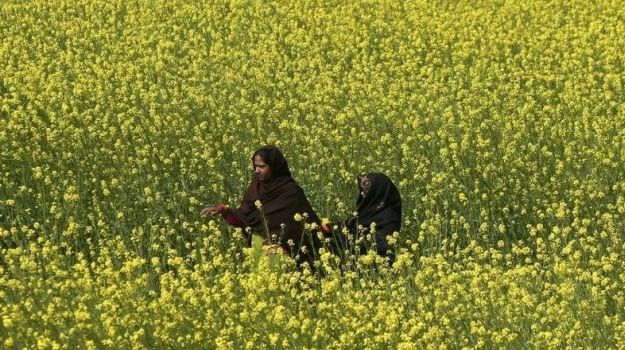 Mustard output in Rajasthan, India's top producing state, will rise more than a fifth this year, according to a government estimate, but some farmers voiced scepticism of the forecast as lower sowing levels and a warm winter could hurt the crop.

Despite planting lagging behind in India's parched farms during a hotter-than-normal winter, the first official estimate of Rajasthan state that accounts for about half of the country's total output of the oilseed, suggests yields could still be better than last year.

India is the biggest vegetable oil importer in the world, spending more than $10 billion a year to buy mainly palm oil from Malaysia and Indonesia. Overseas purchases have been rising steadily as local output falls and a growing population consumes more fried food.

An official at Rajasthan's agriculture department told Reuters on Wednesday output will likely rise 21.4 percent to 3.5 million tonnes in the planting season that began on Oct. 1, from a low base last year when hail and rains damaged crops.

Farmers in the state have sown mustard on 2.4 million hectares, slightly lower than the acreage last year, the official added. Harvesting will start in March.

Temperatures in parts of Rajasthan have begun to dip and farmers are hoping for rain soon. Cold weather is important to the growth of mustard plants, the main winter oilseed with the highest oil content.
But Nandram Jakhar, a mustard farmer in the desert state in west India, said he still thinks his crop will be weaker due to the warm and dry weather.

"But if it rains and the weather continues to be cold, there is some hope," said Jakhar.