New Delhi: Glaucoma is an eye condition which affects the optic nerve and gets worse over time. The main cause of glaucoma is believed to be excessive build-up of pressure in your eyes but many ophthalmologists are also blaming as a major risk factor. In fact, certain doctors in the Capital have warned that smoking can aggravate several other eye diseases such as age-related macular degeneration (AMD) but unfortunately, not many people are aware of this.
They have further shared that several scientific studies and research papers indicate that smoking can increase the risk of eye diseases. Dr. Kamal B. Kapur from Sharp Sight Group of Eye Hospitals in New Delhi agrees, "Smoking is definitely linked to age-related macular degeneration (AMD), cataract, glaucoma, diabetic retinopathy and dry eye syndrome."Also Read: (Trachoma: 5 Things You Didn't Know About This Eye Infection That Cause Blindness)
Dr. Kapur also added that passive smokers may also be at risk of developing AMD. AMD occurs when a part called macula is damaged in your retina which may lead to blurred vision or in severe cases, total vision loss. AMD can be of two types: Dry Macular Degeneration where the centre of the retina deteriorates or the Wet Macular Degeneration in which leaky blood vessels grow under the retina.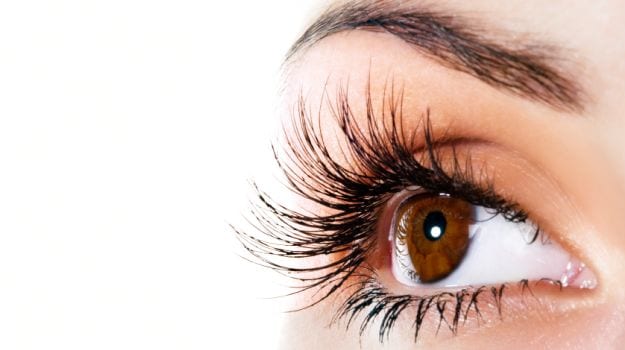 According to Mahipal Sachdev, Chairperson and Managing Director of city-based Centre for Sight, "Vision loss due to smoking does not have any symptoms like many other eye diseases, but a dilated examination can detect eye diseases in their early stages before vision loss occurs."
Another eye disease caused by excessive smoking is cataract, doctors say. It is common in older adults but smoking may increase early risk. It is a condition where the eye's natural lens gets clouded which can lead to blindness. Mr. Sachdev shares that people who smoke at least 10 cigarettes a day, have up to three times the risk of cataract as non-smokers!
Also Read: (
Yoga for Eyes: 5 Really Easy Exercises You Can do anytime)
Doctors urge people to keep the risk of smoking and
eye diseases
in mind and make changes in their lifestyle to maintain
eye health
.Talking about the dietary habits, Dr. Samir Sud advises that nutrients like omega-3 fatty acids, zinc and vitamin C and E may help ward off several age-related vision problems.Inputs from IANS