Delhi May Get More Mobile Vans to Sell Onions
IANS , New Delhi | Updated: May 23, 2014 12:32 IST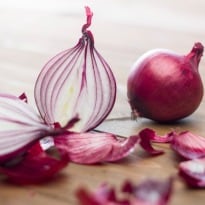 The Delhi government may increase the number of mobile vans selling onions if the need arises, Delhi's Food and Civil Supplies Minister Haroon Yusuf said Monday.

"We have deployed 125 mobile vans and each will cover five-six places. The onions at these vans are being sold at Rs.50 a kg," Yusuf told IANS.

The spiralling prices of onions prompted the Delhi government to seek last week permission from the Election Commission to sell onions through mobile vans -- as the model code of conduct is in place for the coming Delhi assembly elections.

"We will do everything possible to contain onion prices," said Yusuf.

Onion prices in Delhi at one time touched Rs.100 a kilo in the capital.