In its move to check drunken driving and curb the ever-rising incidents of road accidents, the Supreme Court had earlier banned the sale of liquor on all National and State highways. The ruling came into effect on April 1st. Many restaurants and bars situated on and near the highway site were affected. An NDTV report states that the verdict will "lead to closure of about 50 liquor vends and will affect about 65 hotels and restaurants that are located along the six national highways that criss-cross the national capital region." Many five-star hotels and restaurants located in and around Delhi Aerocity, DLF CyberHub and those along the National Highway 48 are among some of the prominent areas affected.
In a recent development earlier this week, Cyber Hub, Gurugram has moved its entry gates away from the highway by at least a kilometer. The excise office along with the help of National Highway Association of India is in the process of calculating the distance of the new entry.

Mr. Riyaz Amlani, President, National Restaurant Association of India (NRAI) termed this as an incident of grave misinterpretation, "State authorities are operating incorrectly. The order doesn't mention restaurants or hotels at all - neither in the 15th December statement nor in the March 31st one - but liquor vends. Now that the law is in force, the restaurant industry can do nothing but look for alternative ways to function in a way that is acceptable to the court. In context to Cyber Hub, a 'buffer distance' has been created which not only moves the accessibility of liquor away from the highway but also causes deterrence to those seeking it, I hope that meets the official requirement."
The final decision on whether this is acceptable according to the new guidelines is expected soon. For now, those headed toward Cyber Hub will have to take a U-turn underpass near the 9B building. "Now that the law is passed, we cannot do anything, we cannot go back to the court. We can just follow it and figure out an alternative way to continue doing what we are doing. Not only for Cyber Hub but for other areas in question also, we are trying to tweak the entry or create deterrence at hyper-local level to comply with the order. The word on Cyber Hub can be out anytime now, I am certain that it will open soon," Rahul Singh, President, National Restaurant Association of India, Haryana and the Owner of Beer Café.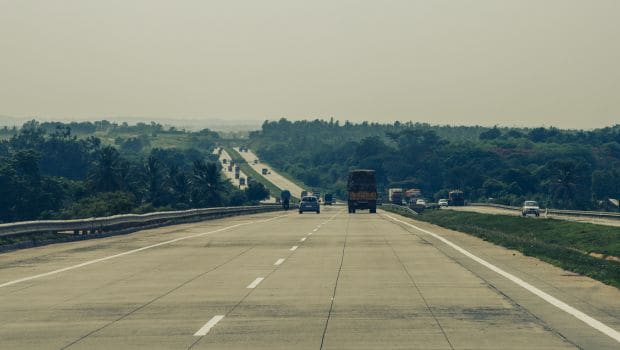 Hill states like Meghalaya and Sikkim have been exempted
Photo Credit: iStock
Here are top 5 facts for you to know more about the ban, plus, responses from the industry and popular reactions on social media.
1. Chandigarh-based activist Harman Sidhu filed a PIL as a move to get liquor shops cleared from the highways to avoid drunk driving.
2. The apex court has directed that no liquor shop should be visible from the highways.3. Liquor sale advertisements visible on highways are also banned.
4. The rule sees an exemption in the case of small towns with a population of 20,000 or less where the distance of liquor selling shops can be 220m.
5. Hill states like Meghalaya and Sikkim have been exempted, Himachal Pradesh has been asked to follow 220m distance rule.
The Response
- The ban can lead to an estimated loss of Rs 65,000 crore to be incurred by the states as well as the hospitality industry and more than 100,000 people will lose their jobs. "Our licenses are still pending for renewal. If the authorities do not revisit their approach it will lead to heavy losses for the states as well as for the restaurant and alcohol industry," according to Riyaz Amlani, President, National Restaurant Association of India (NRAI).
- Amitabh Kant, CEO, Niti Aayog had earlier shared his comment on twitter, "Tourism creates jobs. Why kill it? Supreme Court's highway liquor ban verdict may hit 1 million jobs."
- "Reducing highway fatalities is necessary and the restaurant industry is in full support of it. We need to device alternative ways to curb the problem. Getting restaurants and bars in the purview would be ill-conceived and misdirected," noted restaurateur and the Managing Director of Olive Bar and Kitchen, Mr. A.D Singh.
Ahead, a round-up of some of the latest comments on the highway liquor ban:
Measurement of #pubs and #bars to start today. #liquorban#gurgaonhttps://t.co/lFZgroANAvpic.twitter.com/B9RHVEEdBd

— NRAI (@NRAI_India) April 11, 2017
Liquor ban on highways: United Spirits, Radico Khaitan down over 5%https://t.co/rcHVkfQwNB#Highwayliquorban#UnitedSpirits

— My Lucky (@mylucky137276) April 3, 2017
#liquorban SC judges think truckers will check into 5-star hotels, drink & then drive! Height of illogical bullheadedness #highwayliquorban

— SUNIL GUPTA (@SUNILGUPTA_SUGU) April 2, 2017
Drunk driving needs serious traffic laws not serious selling laws!#HighwayLiquorBan@narendramodi@RashtrapatiBhvn

— Manan Soni (@manansoni24) April 10, 2017

"The objective is to check drunken driving and so there is no dilution of the original order passed by this court. Drunken driving as the objective is a major cause of road accidents in the country," a bench headed by Chief Justice of India JS Khehar stated.Share with us your thoughts on the highway liquor ban in the comments box below.