Pesticide minimizing measures to be publicized in Delhi: HC
IANS , New Delhi | Updated: May 22, 2014 17:50 IST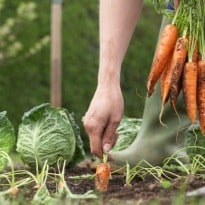 The Delhi High Court has directed the city government to inform citizens on short-term measures to minimize the presence of pesticides in fruits and vegetables before consumption.

A division bench of Acting Chief Justice B.D. Ahmed and Justice Siddharth Mridul ordered the authorities to widely publicize the recommendations of an expert committee, which had suggested various ways and means for consumers to clean the vegetables and fruits to bring down level of pesticides in food items.

The reports of expert committee pointed out the high content of pesticide residue in vegetables and fruits sold across the capital and also the government's inability to check the poisonous trend. The court remarking the authorities, including the Food Safety Standard Authority of India (FSSAI), have failed in their duty to protect the consumers against the harmful pesticides, ordered that periodic sample testing should be done in the city and reports submitted to it.

The bench also directed the Delhi government to set up a Pesticide Residue Management Cell (PRMC) under the control of food commissioner of the state which will be responsible for handling issues related to pesticide residue in food articles.

The court also directed the ministry of agriculture to come up with long-term measures to counter the issue by next date of hearing - April 16. The court's direction came after amicus curiae Sanjay Jain informed it that 5.3 percent of vegetables and 0.5 percent of fruits sold in Delhi had pesticide residue above the prescribed maximum residue limit (MRL). The court noted that "by one calculation, the entire population of Delhi was consuming food items with pesticide residue beyond permissible limits". The report claimed pesticide components such as chlordane, endrin, heptachlor, ethyl and parathion are used in growing number of vegetables which have the potential to cause serious neurological problems, kidney damage, skin diseases, cancer and other diseases.

In the report, the expert committee had recommended ways and means to minimise pesticide level like using cloth towel or paper towel to clean dry produce, scrubbing firm fruits and vegetables like melons, carrots and potatoes, and washing in clean running, preferably drinking water, etc.

The high court had earlier taken suo motu cognizance on an NGO report that said the amount of pesticides used by farmers in India was as much as 750 times higher than European standards.