India is a versatile nation with various cultures that are intertwisted yet independent. Each state has its own culture and way of living which in some way or the other reflects in their respective foods too. Be it music, art or food, each state offers its share of authentic and remarkable specialties. India is a land of festivals and celebrations in almost all parts of the country are synonymous with desserts. Indian desserts are quite popularly known for their finger-licking taste. Here is a list of 29 desserts from each state of India which will end up making you crave for almost everything. Read on to know more.
1. Andhra Pradesh
Pootharekulu Kunda: It's a delicious rice dessert which is loved and relished by many people. It has a paper-thin texture and offers many varieties that can be stuffed with ingredients such as jaggery, powdered sugar, dry fruits and even chocolate powder.

2. Arunachal Pradesh
Khapse: It is widely made during the Tibetan/Sherpa new year. These sweet biscuits are deep fried and are served in various sizes and shapes.
3. Assam
Komolar Kheer: Also known as orange kheer, Komolar Kheer is a popular Assamese dessert which is made using almonds, milk, orange pulp and cashews. It may taste quite different but is definitely interesting in its own way.

4. Bihar
Thekua: Thekua is famous dessert from Bihar. It is made from chashni, flour, ghee and jaggery. It is often used in Chhath puja as a ritual offering to god.
5. Chhattisgarh
Til ke Ladoo: Til ke Ladoo is a famous dish from Chhattisgarh which is made using roasted sesame seeds. It is then mixed with jaggery and peanuts and later converted into ladoos. It is usually prepared on Makar Sankranti festival.
6. Goa
Bebinca: It is a traditional yet classic Goan dish which is a layered cake made out of coconut milk, nutmeg, eggs and flour. It is often served with ice cream to enhance the flavour. It is a traditional Indo-Portuguese dessert and traditionally consists of seven layers.
7. Gujarat
Ghari: Ghari is a very famous dish from the state of Gujarat. They are maida puris which are stuffed with nuts and mawa. It can be made with various flavors like almonds, mawa, pistachos and elaichi as well. It is usually prepared during Diwali.
8. Haryana
Aloo ka Halwa: You can even call it a potato pudding. This dessert is made at the time of Ekadashi. It is prepared using boiled potatoes and desi ghee.
9. Himachal Pradesh
Patande: It is a famous dish of the Sirmaur district. These Indian pancakes are extremely smooth in texture and made out of batter which consists of sugar, milk and ghee.
10. Jammu and Kashmir
Kashmiri Shufta: Shufta is a Kashmiri dry fruit dessert delight which is extremely pleasing to the palate. This dessert is made from paneer, dry fruits and sugar. It's royal in its own way!
11. Jharkhand
Malpua: This luscious sugary pancake is a classic dish in Jharkhand. It is prepared with sugar, milk, flour and bananas and then fried in desi ghee. It is a must try dessert if you ever visit Jharkhand.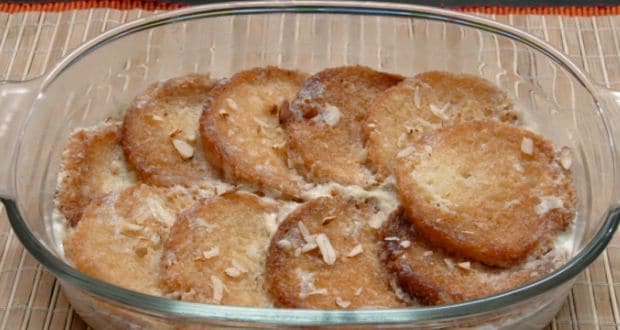 12. Kerala
Palada Payasam: This sweet payasam is one of the most cherished delights of Kerela. It is made with rice, cardamom and butter. It is best enjoyed when garnished with raisins and cashews.
13. Karnataka
Mysore Pak: This dessert was originally called Mysuru Paaka and is prepared using liberal amounts of desi ghee, sugar, gram flour and cardamom.
14. Mizoram
Koat Pitha is a fried dish which is made using rice flour and bananas as major ingredients. It looks crispy from the outside but is really soft and warm from the inside. It usually tastes sweet because of the presence of bananas.

15. Maharashtra
Puran Poli is a traditional Maharashtrian dessert which is usually made on special occasions. Its stuffing is prepared using chickpeas and jaggery. Whereas, the poli is made with pure desi ghee, milk and flour.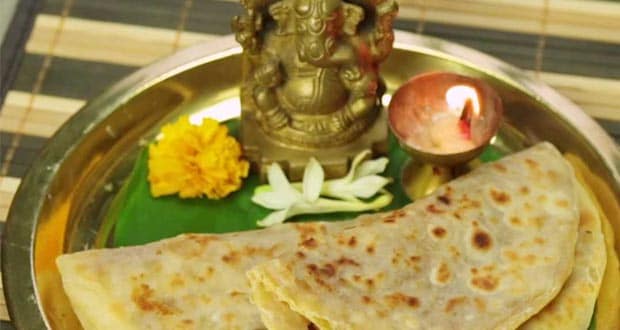 16. Meghalaya
Pukhlein: This Meghalayan dessert is made from powdered rice and jaggery, which is most often fried. It is also known as sweet bread in Meghalaya.

17. Manipur
Madhurjan Thongba: This dish is made with gram flour which is later sweetened with milk and coconut. This beautiful blend is loaded with flavours.
18. Madhya Pradesh
Mawa Bati: Madhya Pradesh is known for its street food and marvellous desserts. This mawa bati is a remarkable dish in Madhya pradeesh and is made with mawa, cardamom powder, sesame seeds and of course pure desi ghee.
19. Nagaland
Nap Naang: Isn't the name interesting? This Nagaland speciality is made with black rice, water, sugar and milk. The use of black rice gives it a dark purple color. It is extremely easy-to-make and tastes delicious at the same time.
20. Odisha
Chhena Jhili: It is one of the most popular desserts in Odisha. It is made with the help of fresh cheese and sugar syrup and later it is fried.
21. Punjab
Khoya Barfi: Khoya is a dairy product which is made by drying the whole milk. Khoya and cashews are primarily used for the preparation of this barfi. These barfis are usually prepared on Lohri.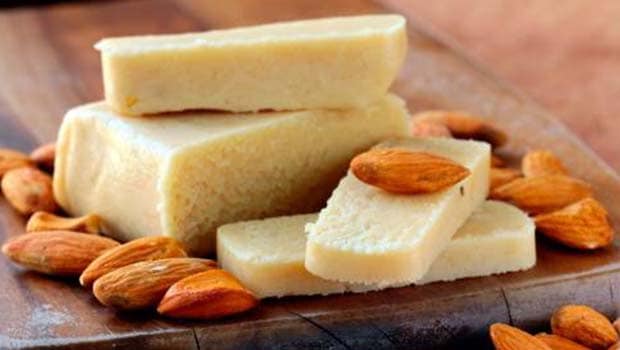 22. Rajasthan
Churma Ladoo: This Rajasthan speciality is made using besan, jaggery, suji and cardamom powder. They taste the best when paired with a warm glass of milk.

23. Sikkim
Sel Roti: This sweet dish is quite famous in Sikkim. It's basically a sweet bread which is made out of ground rice, sugar and banana.

24. Tamil Nadu
Arisi Thengai Payasam: A traditional Tamil meal would definitely be incomplete without this dessert. It's more like a kheer which is made from the coconut, rice and jaggery.
25. Telangana
Boorelu: This traditional sweet is usually prepared during special occasions and festivals. It is made from Bengal gram, coconut, cardamom powder and jaggery.
26. Tripura
Awan Bangwi: Awan Bangwi is only found in Tripura. It is traditionally made from sticky rice, cashews, raisins and desi ghee. It's served on banana leaves.
27. Uttarakhand
Bal Mithai: This one is perfect for people who have a sweet tooth. Bal mithai is made using roasted khoya and then covered with tiny sugar balls.
28. Uttar Pradesh
Malaiyo: Malaiyo is one of the most cherished desserts in Uttar Pradesh, especially during winters. It's mildly sweet in taste and literally melts in the mouth. It tastes the best when garnished with kesar and dry fruits.
29. West Bengal
Mishti Doi: This sweetened yogurt is prepared with milk and caramelized sugar which enhances the taste. It is usually served in an earthen pot as it has the ability to absorb excess water, making it easy for you to eat.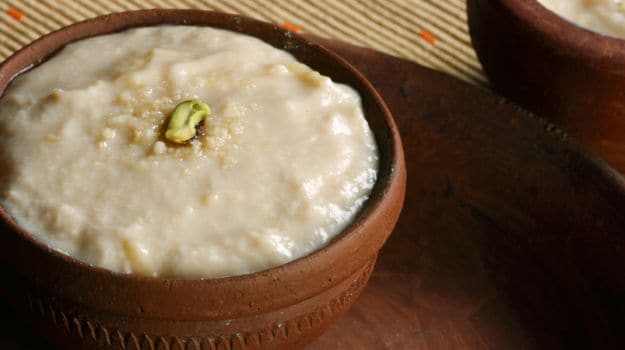 This sweetened yogurt is prepared with milk and caramelized sugarSo, make the most of this Republic Day by indulging in these traditional sweets from across the country.
Disclaimer:
The opinions expressed within this article are the personal opinions of the author. NDTV is not responsible for the accuracy, completeness, suitability, or validity of any information on this article. All information is provided on an as-is basis. The information, facts or opinions appearing in the article do not reflect the views of NDTV and NDTV does not assume any responsibility or liability for the same.