Starbucks Tests Carbonated Drinks, Files Trademark Application
Associated Press | Updated: September 27, 2013 12:21 IST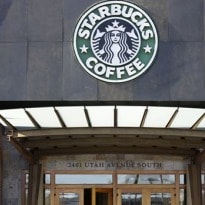 Starbucks has filed a trademark application for the term "Fizzio" as it continues to test carbonated drinks.

The Seattle-based coffee company says in the filing with the U.S. Patent and Trademark Office that the trademark would be for machines that make beverages, as well as a variety of drinks, including soft drinks.
Zack Hutson, a spokesman for Starbucks Corp., said Wednesday that the filing is related to the company's test of sodas in Atlanta and Austin, which started in June. The company has been testing three flavors at the locations -- lemon ale, ginger ale and root beer. It is also giving customers the option to carbonate other drinks, such as iced tea.

"So far the response from customers in the test markets has been positive," Hutson said.