At the airport. En route to another critical meeting. Fast food is everywhere, and unavoidable. Even celebrity chefs producing the world's most-praised meals have an occasional hankering. So where do they get their fix?
We asked them, and alongside the predictable Shake Shack and KFC were some surprising results. More were notable by their absence. We're looking at you, McDonald's.
Vineet Bhatia (Indego by Vineet, in Dubai): Pret a Manger, a British sandwich chain that has reached big cities in the U.S., China, France and Dubai.
"The food is always fresh, with a good choice. It's quick and tasty and the staff always smile. I like their hoisin duck salad wrap and their chicken avocado sandwich."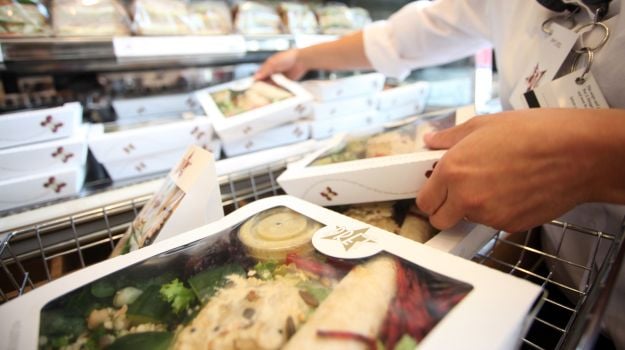 Picture Credit: The Washington Post
Heston Blumenthal (Fat Duck, in Bray, England): Five Guys, a hamburger chain that started in Virginia before expanding abroad.
"I've had their burgers a few times and I like them. They make me happy. And the guys behind the counters actually have some interest in food. They do a great milkshake, too."
Massimo Bottura (Osteria Francescana, in Modena, Italy): Shake Shack, an international burger chain founded by restaurateur Danny Meyer.
"They care about the ingredients and that is what makes the difference. Danny Meyer really cares about what kind of meat, what kind of bread, what kind of sauce."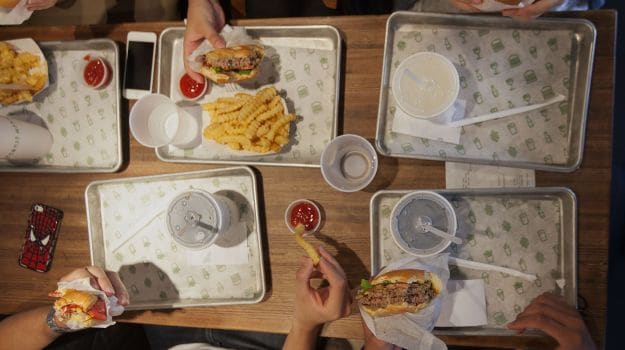 Picture Credit: The Washington Post
Daniel Boulud (Daniel, in New York): Le Pain Quotidien, a Brussels bakery now in major cities from Tokyo to Los Angeles.
"It was started by a young chef (Alain Coumont) who used to work with me in New York. I like the consistency and quality of his bread with the simplicity of the food he creates around it. I have my own bakery on the West Side in New York, but when I am at Daniel, Le Pain Quotidien is closer, so I go there."
Helene Darroze (Helen Darroze, in Paris): Shake Shack
"They serve beautiful burgers and hot dogs with amazing quality of bread and meat. And it is also a place where you can meet people from everywhere."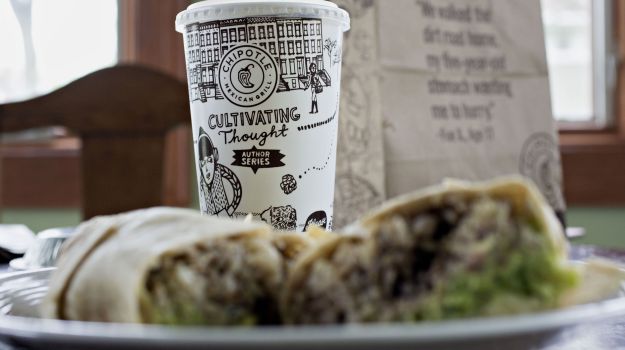 Picture Credit: The Washington Post
Danny Meyer (Gramercy Tavern, in New York): Popeyes , a U.S. chain serving Louisiana fried chicken, and Chipotle, a Mexican grill that has expanded internationally from its U.S. base.
"I treat myself to Popeyes a couple of times a year and I am wickedly happy downing a few pieces (wings and thighs best) of their crispy, spicy chicken with a side of dirty rice and biscuits. Or I'm completely satisfied making a lunch of a salad from Chipotle, loaded with grilled chicken, pinto beans, shredded cheese, extra cilantro, and spicy dressing."
Tom Sellers (Restaurant Story, in London): Nando's, founded in South Africa and now serving spicy Portuguese-style flamed chicken from New Zealand to the U.S.
"I go because they serve a tasty product. It's simple but you can build your own meal. And everyone loves chicken."
Karam Sethi (Gymkhana, in London): KFC, Kentucky Fried Chicken.
"I only go for the Zinger Tower Burger. It's got a fried, battered breast, hash brown, a spicy tomato salsa, mayonnaise and crispy iceberg in a sesame bun. The chicken is always juicy."
Clare Smyth (Gordon Ramsay, in London): PizzaExpress, a London-based pizza chain that's gone to the Middle East and Asia but yet to hit the U.S.
"It is quick, it is always good and it is consistent. Pizza is a great fast food, and they use good, solid ingredients."
(c) 2016, The Washington Post
(This story has not been edited by NDTV staff and is auto-generated from a syndicated feed.)