Soon, Government to Provide Free Glucose Test to All
NDTV Cooks | Updated: October 29, 2014 13:12 IST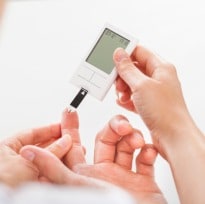 Diabetes is one of the primary health problems in the world and in India, close to 67 million people are estimated to be affected by it. A range of factors are responsible for triggering the disease including family history, obesity and quality of lifestyle. It is estimated that by the year 2030, the total Indian diabetic population will be close to a 100 million. Keeping the alarming national diabetic rate in mind, the Indian government is considering a proposal for conducting free glucose test for the entire population.

According to Jitendra Singh, Science and Technology Minister, an early detection of diabetes can result in managing and treating the disease better. This can also help ward off the probable risks and complications like kidney failure and blindness. Mr. Singh also referred to the research supported by the Department of Biotechnology on genes and development of stem cells which could be an answer to many diseases.

"Diabetes has reached epidemic proportion in India and there is a plan to arrange free glucose test for the entire population. It is under consideration for quite a long time and we are into inter-ministerial discussions," said Mr. Singh.

"We are number two in the world in terms of diabetes cases and soon we could overtake China and hence the screening of the disease becomes crucial," he said.

The plan proposes to provide free treatment for the poor whereas, the rest of the population is expected to be covered under an insurance mechanism. A package of preventive and positive health information will also be made available to all citizens and health insurance will be a built-in feature of the mission.
The government had earlier announced its plan to launch the flagship National Health Assurance Mission which would comprise assured health packages, including essential drugs and diagnostics.

Inputs from PTI