Story Progress
Back to home
Chocolate Jaffa Mousse Recipe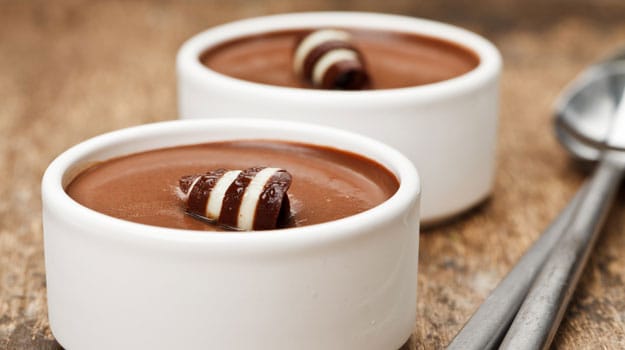 How to make Chocolate Jaffa Mousse
Delicious mousse made from layers of crumbled biscuits and chocolate paste!

Ingredients of Chocolate Jaffa Mousse
350 gm silken tofu
55 gm dark chocolate squares
1/3 cup unsweetened cocoa powder
1 tsp vanilla extract
2 Tbsp orange zest
2/3 cup confectioner's sugar
4 digestive biscuits
1.
In boiling water, take a double boiler and melt dark chocolate. Keep stirring till the chocolate is melted. Add cocoa powder. Keep stirring to prevent lumps.
2.
When the paste becomes smooth, remove from fire and add sugar.
3.
Blend the sliced silken tofu in a food processor till it becomes creamy and smooth. When the tofu is smooth, add vanilla extract, orange zest and blend till a smooth paste is formed.
4.
Take a dessert bowl; put a layer of crumbled biscuits and then of chocolate paste. Add another layer of biscuits, then of chocolate and continue with the remaining chocolate. Set to chill in a freezer.