Story Progress
Back to home
Cosmopolitan Recipe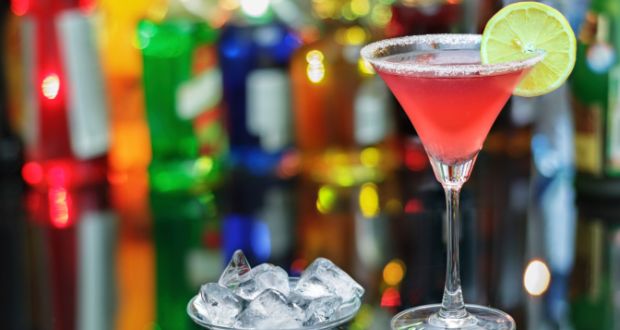 How to make Cosmopolitan
A fun, fruity cocktail that is a hit with girls and also the easiest way to impress. Give it a go!

Ingredients of Cosmopolitan
Glass: Martini
45 ml Vodka
45 ml Cranberry juice
2 wedges Lime
To garnish Half a slice orange/sparked orange peel.
1.
Fill the shaker 3/4 with ice.
2.
Add all the ingredients, squeeze both wedges of lime and drop in.
3.
Shake it and strain into a martini glass.
4.
Take a small peel of orange, flame it to extract the oil essence, drop it in the drink.