Story Progress
Back to home
Bloody Mary Recipe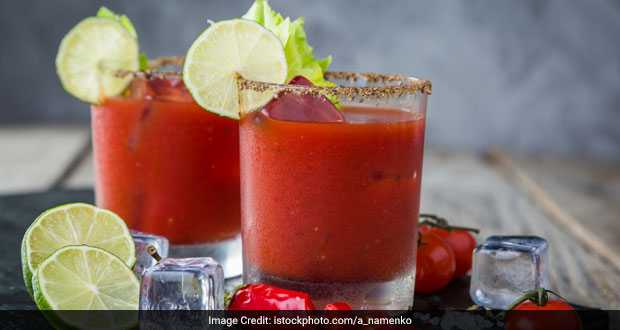 How to make Bloody Mary
A spunky cocktail made with tomato juice and vodka along with spicy undertones of Tabasco sauce.

Ingredients of Bloody Mary
Glass: Tall/Collins glass
45 ml Vodka
150 ml Tomato juice
15 ml Lime juice
A wedge of lime
1/4 tsp Wooster sauce
1 tsp Tabasco sauce
To garnish Green chilly and salt rim
1.
Take a tall glass, rim it with salt.
2.
Fill 3/4 glass with ice cubes.
3.
Add tomato juice, Wooster sauce, Tabasco sauce, lime juice, squeeze a wedge of lime in it.
4.
Stir and taste to adjust flavours - should be sharper and spicier than you want.
5.
Slide in the vodka and stir.
6.
Place a long green chilly in the glass and serve.