Story Progress
Back to home
Earl-Y-Gin Recipe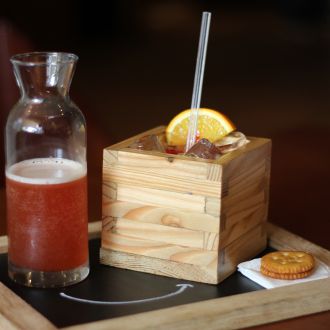 A gin-based cocktail infused with the tang of earl grey tea and the sweetness of cranberries.

Ingredients of Earl-Y-Gin
60 ml gin
90 ml Earl Grey tea
15 ml sweet and sour
15 gm cranberry reduction sauce
Monaco crackers
1.
Add gin, sweet & sour mix and tea to the cocktail shaker
3.
Pour the drink in decanter
4.
Put the ice cubes in the wooden glass
5.
Pour the drink while serving
6.
Garnish with cranberry sauce
7.
Serve with Monaco cracker