Story Progress
Back to home
Ginger Fizz Recipe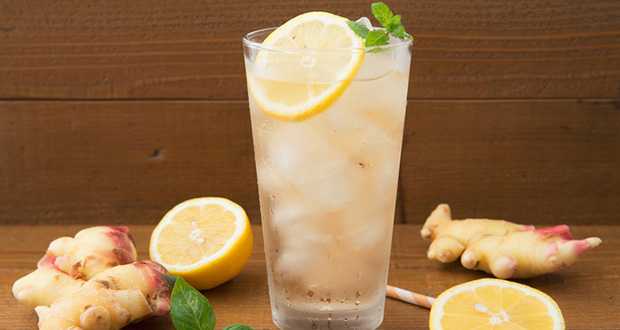 How to make Ginger Fizz
This drink made with soothing flavours of ginger, lime, cinnamon and cloves will help you freshen up instantly.

Ingredients of Ginger Fizz
100 Gram Ginger juice, grated
6 Limes
350 gram Sugar
450 ml Water
2 Cloves
1/2 tsp Coriander seeds and soda (to dilute ice-cubes)
1.
Combine ginger with lime juice in a jar. Seal with lid and place in sunshine for 2 days.
3.
Dissolve sugar in water with spices. Boil for five minutes.
5.
Place 1 Tbsp ginger juice in glass.
6.
Sweeten with spiced syrup. Top up with soda and ice-cubes.