Story Progress
Back to home
Homemade Ginger Ale Recipe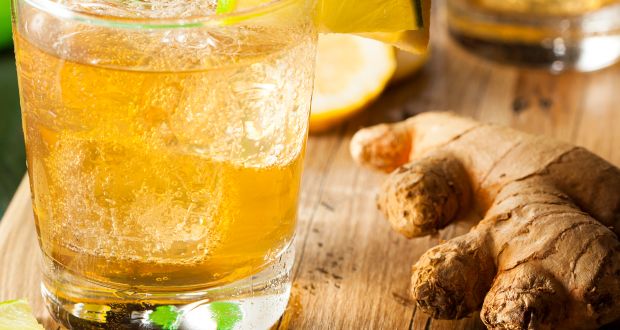 How to make Homemade Ginger Ale
About Homemade Ginger Ale Recipe: Do you like ginger ale? Here is a super-quick recipe to make it at home. The freshness of mint juice, lemon juice and ginger are sure to beat the summer blues.

Ingredients of Homemade Ginger Ale
30 Ml mint juice (method follows)
15 ml ginger juice
20 ml lemon juice
15 ml sugar syrup
soda
Sprig of mint
1.
To make the mint juice, take mint leaves and ice and blend the two. Strain out the juice.
2.
To make ginger juice, use ginger and a little bit of water and blend it
3.
Mix mint juice, ginger juice, lemon juice, and the sugar syrup in a tall glass.
4.
Top it up with soda. Garnish with a spring of mint.