Story Progress
Back to home
Goat Brain Cutlets Recipe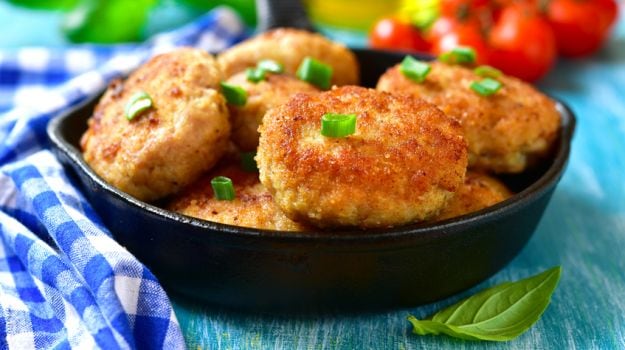 How to make Goat Brain Cutlets
About Goat Brain Cutlets recipe: Cutlets made from goat's brain. Cut into small pieces, mixed with garlic, chillies and ginger. Dipped in egg batter, rolled in bread crumbs and deep fried. Goat brain cutlets are perfect to serve as appetizers at a dinner party. Serve this with your favourite chutney.

Ingredients of Goat Brain Cutlets
8-10 goat brains
1/2 tsp turmeric powder
4 garlic cloves, chopped
1 tsp ginger, finely chopped
2 green chillies
2-3 eggs
breadcrumbs (finely ground)
Oil (for deep frying)
Salt
Water
1.
Boil water with salt and turmeric and add the brains. Boil for three to four minutes.
2.
Once the brains are blanched, cool them by putting them in cold water. Cut them into small pieces.
3.
Grind garlic, chillies, ginger and salt with water to make a thick paste. Whisk the eggs.
4.
Coat the brains with green garlic paste, dip it in the egg batter and roll them in bread crumbs. Keep for sometime and then fry in oil.