Story Progress
Back to home
Pina Colada Prawns Recipe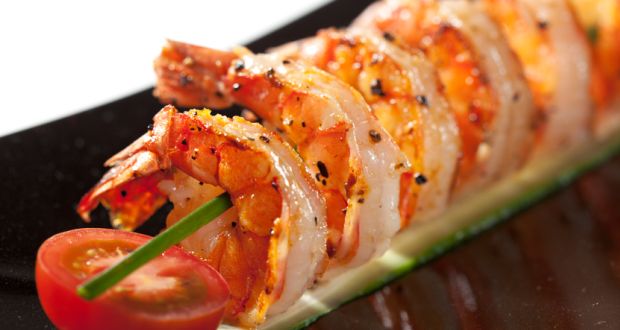 How to make Pina Colada Prawns
About Pina Colada Prawns Recipe: These peppy pina colada prawns can get any party started! Prawns are marinated in pineapple juice, lime & mild spices and bathed in a creamy-coconut sauce.

Ingredients of Pina Colada Prawns
6-7 Prawns
1 tsp ginger
2 tsp garlic
to taste salt and pepper
Coriander
1/2 cup pineapple juice
lemon juice
chilli oil
1 cup onions, chopped
3 tbsp coconut milk
1/2 cup cream
Basil leaves
1.
In a bowl, put the prawns, add ginger garlic paste and mix them well.
2.
Add salt, pepper, coriander, pineapple juice and lime juice. Mix them all well.
3.
Heat some chili oil in a pan. Add onions to it. Then add the marinated prawns to it.
4.
Add coconut milk, cream and pineapple juice to it. Don't overcook them.
5.
Then add some parsley, coriander and basil leaves to it.
6.
Let it cook for some time and serve hot.