We have all heard that the Egyptian queen Cleopatra was known for her beauty across various kingdoms. Her beauty rituals were said to have been an elaborate affair with exotic scrubs, face packs, hair masks and what not, and one of the most famous rituals from the lot being the milk bath. Having a milk bath can be one of the most wonderful, invigorating, sensuous and rejuvenating experiences of your life. Not only does it make you feel good with all the pampering, but nourish and detan your skin, leaving you feeling feather soft and silky all over. Milk is touted to contain a host of beauty benefits, being an excellent ingredient for the skin.
Milk is a common household ingredient, and if you can get hold of full cream milk, it's all the more better. Here's my version of the ultimate milk bath experience and I promise you that once you start bathing like this at least once a month, you'll look forward to it every time. It is important to pamper yourself once in a while to nourish your body and also feel good from within.
Anything that is luxurious also needs to be well planned so that it is picture perfect. You should gear up in advance as it's not just the ingredients that go into this bath that make it special to me (as it will to you too) but also the things one can very easily put together to make it the ultimate bathing experience.(Also read: Summer Baths: Soak in Honey, Lemon, Rose, Sea Salts and More)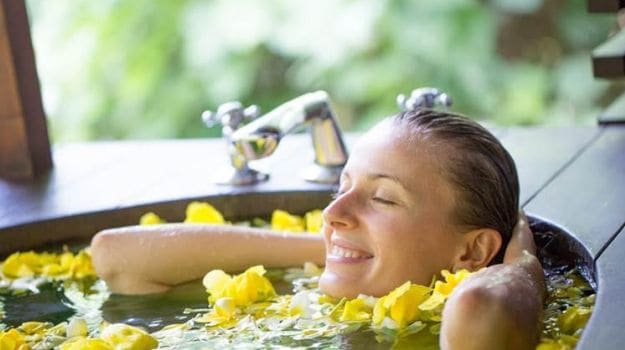 What You Need to Equip Yourself With
5 litres full cream milk
100 gm rose petals or mogra flowers
10ml essential oil of rose/sandalwood/lavender
A good quality sea salt scrub
Almond oil
Some bubble bath, preferably a herbal one
A back brush or loofah
2 large bath towels
Some aromatic candles
Soothing music
Maybe a glass of wine or champagne(How to Use Bath Salts: From Body Scrubs to Foot Care)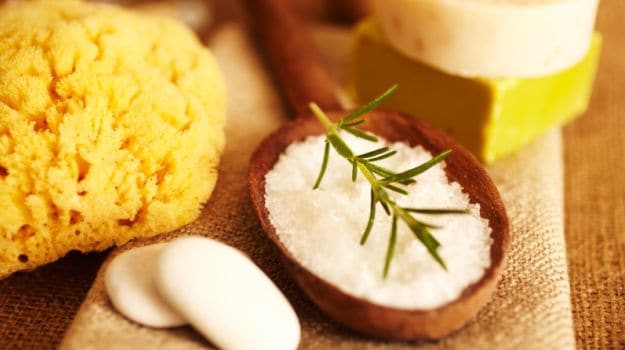 How to Go About
1. First things first; switch off your phone and keep it far away. Trust me, you don't want any distraction.
2. Now run your hot water in a tub and add warm milk to it. Then add the bubble bath, essential oil of your choice and the flower petals.
3. Clean your face with almond oil and massage your face gently. Once you are in your steamy tub, this will soak into the skin and give it a natural shine.
4. Switch on the music, light the candles and soak yourself in pure luxury! Sip on the wine, relax and listen to the music and enjoy the luxuriating silkiness of milk on your skin. Once you have soaked yourself for a good 20 to 30 minutes, you will feel relaxed, the stress melting away.
5. Take some sea salt and scrub gently into the skin all over your body. This will help draw out toxins, dislodge dead skin and make you super soft all over.
6. Rinse your body well and avoid using any synthetic soaps. In fact the best time to have a bath is in the evening as after this invigorating bath you will sleep sounder and better.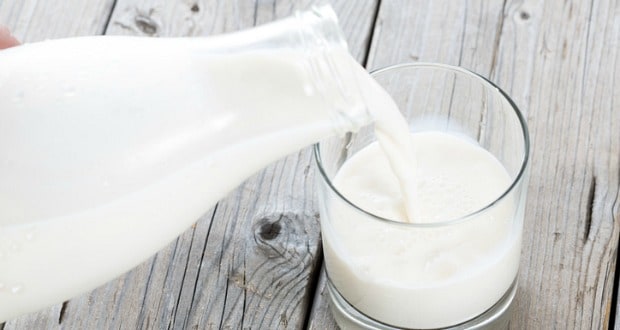 If you are one of those people, like me, who want to block out the world even if it is just for a while, believe me the bathroom is the best place to do so. This haven of peace and tranquillity is a super spa experience that you can create at home. The best part is that it can be done any time with some careful planning and your own innovations. Try it as soon as possible and I promise you there will be no looking back!
About the Author:
Suparna Trikha is a beauty expert based in New Delhi. She also teaches meditation through aromatherapy and organises corporate workshops for distressing. She has her own range of 40 beauty products and proposes to launch them very soon in the Indian market as well as abroad. With this crusade of moving back to nature, Suparna believes in making people healthier and more beautiful the natural way.
Disclaimer:
The opinions expressed within this article are the personal opinions of the author. NDTV is not responsible for the accuracy, completeness, suitability, or validity of any information on this article. All information is provided on an as-is basis. The information, facts or opinions appearing in the article do not reflect the views of NDTV and NDTV does not assume any responsibility or liability for the same.