Bathing is essential and not many of us realise its importance until we develop all sorts all skin problems like itchiness, prickly heat and body odour, besides feeling lethargic and sluggish. And more so during the harsh summer months. So how do we tackle this stern summer heat and the vagaries of living in hot, dry or humid climates? Believe me, bathing with the right ingredients can change the way you look and feel throughout the summer months. Just gear yourself up with some basics.
Since ancient times, the concept of bathing has held a lot of importance for women. With today's over-stressed lifestyles and lack of time, showers and baths have unfortunately become a quick, 5-minutes soap and scrub routine. Gone are the times when women used to spend hours languorously bathing in water or milk, like the Egyptian Queen Cleopatra. Even then, a dedicated time for bathing, with thorough scrubbing and moisturising, is essential to keep your skin clean in the heat.
Bubble Bath - Time to Soak In
The basic essentials for a bath include a good back-brush, nail brush, pumice stone, loofah or massage mitten, lots of bubble bath and maybe even a floating duck for company. Music in the bathroom can be very soothing and a candle-lit set-up works wonders to set the perfect mood for relaxing.
I remember once while I was visiting Pakistan and had a very hectic schedule, one evening I resorted to lock myself up in the bathroom for an hour to de-stress. I took a rather long time setting the mood with music, bubble bath with bath salts, a bottle of wine and a good read. As soon as I was beginning to unwind I was interrupted by the rudest clanging of Mr. Graham Bell's contraption, and it ruined my otherwise picture perfect setting. So point to note: Keep your cell phones on silent, keep a 'do not disturb' sign outside the door, and get everything organized to avoid any interruptions while you relax.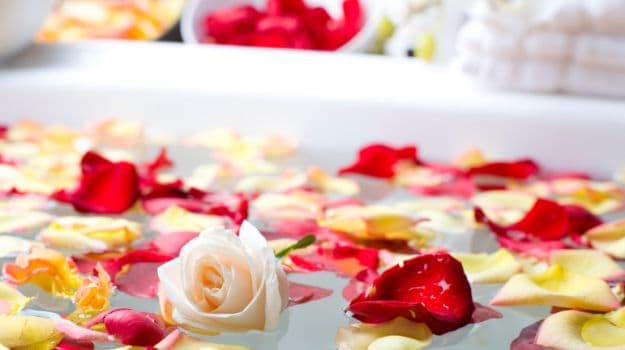 For some pampering, soak yourself for at least 30 minutes a week in a tub to which the following things can be added:
1 cup milk powder
1/2 kg rose petals
10 drops geranium oil
A few mint leaves
Chamomile herb
1 cup oatmeal
Lavender flowers or 5 tsp lavender oil
Just forget the outside world and let your body cool in the fragrant luxury.
Fragrant Shower Time
For today's women, time and profession are of utmost importance but so is her body. To keep it silky smooth and fragrant, here are a few simple tips for everyday bathing.
Most of us have used bouquet garni (bundle of herbs) in our cooking, so why not keep it in the bathroom shelf as well? It will not only help exfoliate dead skin but also keep your skin soft and supple. You could make bouquet garni using squares of surgical bandage or cotton swabs. Add the following ingredients: one teaspoon each of starch, milk powder, rose petals, oatmeal or rice powder, a few drops of lavender oil. Tie the bandages or cotton squares tightly with a rubber band or ribbon, and store them in attractive jars on your bathroom shelf. They will last you for two weeks.
While bathing, rub it all over your damp skin in gentle circulating movements. The starch will act as a natural skin tightener, the rose petals will tone the skin and keep it feeling fragrant, the oatmeal will work as a natural exfoliater and the milk powder will keep your skin silky soft and smooth.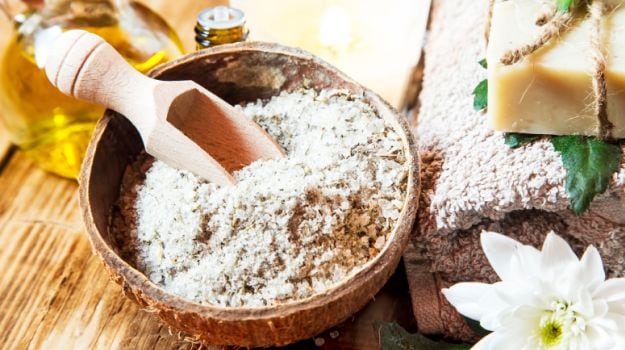 Summer Baths
Here are various ways you can spruce up your daily bathing time -
1. Honey and Vinegar Bath
To a bucket of water, add a cup of vinegar and a teaspoon of honey. This is very effective and reduces irritation as well as retrieves tiredness. This special summer bath will leave the skin feeling smooth as well as treat sunburn.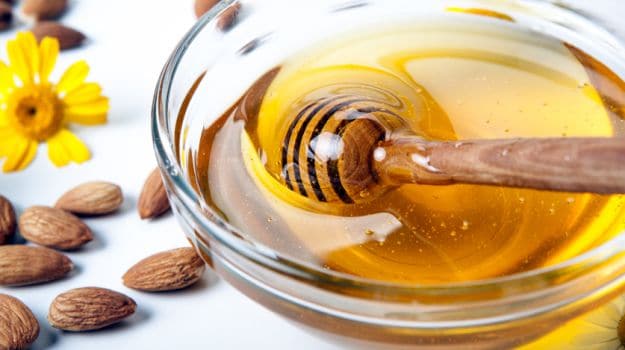 2. Rose Oil and Honey Bath
The summer months with strong UV rays often make the skin dry and patchy. To lessen the effect, fill your bucket or tub of water with the following ingredients:
3 tsp olive oil
2 tsp rose oil
2 tsp honey
2 tsp of your favourite perfume or eau-de-cologne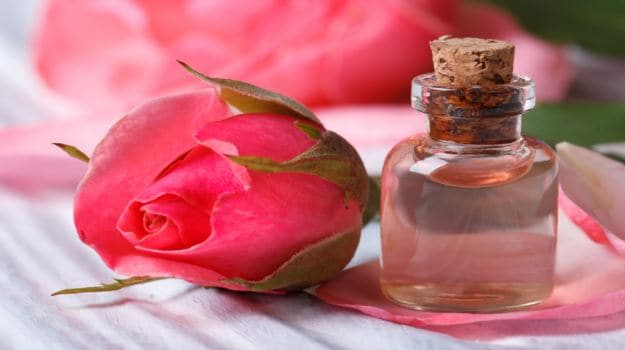 3. Mogra - Arabian Jasmine Flowers
I have often seen that perfume or fragrance makes you feel better as well as helps in adding that extra bounce to your steps. Mogras are easily available during the summer months and they provide a wonderful cooling and sensuous effect on the skin if added to your bath water.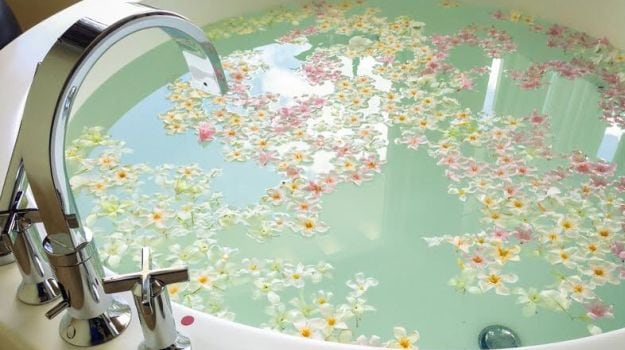 4. Body Scrubs and Cleansing Grains
The discovery of body scrubs and cleansing grains has not been made by the so called new entrants of the beauty business in the past fifty years or so, but has been known to be used by ancient queens, princesses, our ancestors as well as our grandmas the world over. A simple, easily available natural exfoliator like grains of sand was used centuries ago in parts of the African sub-continent to cleanse and smoothen the feet as well as remove dead skin.
One can keep a jar of ready-made cleansing grains in the bathroom and reach out for a handful of natural scrub by mixing the following ingredients which will help you remove summer tan as well as keep your skin silky soft:
2 cups dried powdered green peas
1 cup gram flour
1 cup dried orange peel powder
1 cup dried lemon peel powder
1 cup powdered almonds
Method: Mix all the ingredients and scrub all over the body, especially the knees, elbows, back, neck and thighs. Your skin will not only feel clean but also glow, as this natural body scrub helps stimulate blood circulation.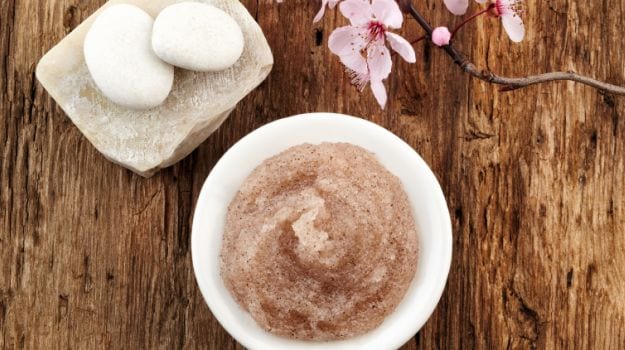 5. Bath Powders, Flowers, Spices and Fruits
Baths, whether in a bucket or a tub, can be made quite interesting with bath powders, flowers, spices and fruits to recreate the smell of the sea or various flowers, herbs and fruits. Lemon slices dipped in your water can leave your skin smelling fabulously fresh and feeling clean. This citrus fruit is definitely a favourite for the summer months. Just five minutes of 'bath pampering' can keep you cool and fragrant all day long.
When you are thoroughly dry (and don't forget to wipe between your toes and other areas that most people miss), moisturise your skin with a light cream moisturiser or a few drops of sandalwood oil followed by a refreshing talcum. This will help retain the skin's moisture from the strong summer sun. Always use a body deodrant or anti-perspirant during summer to avoid bad body odour.
It is also important before you decide to become a bathing beauty that this summer you need to take in lots of water, fresh fruits, juices and special salads, which I'm sure you can think about while soaking yourself in the sheen luxury of a bath tub.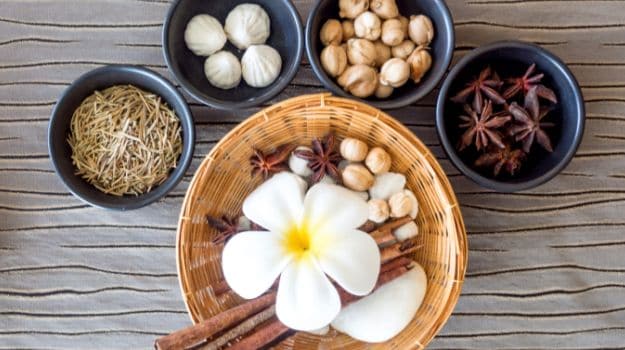 About the Author:
Suparna Trikha is a beauty expert based in New Delhi. She also teaches meditation through aromatherapy and organises corporate workshops for distressing. She has her own range of 40 beauty products and proposes to launch them very soon in the Indian market as well as abroad. With this crusade of moving back to nature, Suparna believes in making people healthier and more beautiful the natural way.
Disclaimer:
The opinions expressed within this article are the personal opinions of the author. NDTV is not responsible for the accuracy, completeness, suitability, or validity of any information on this article. All information is provided on an as-is basis. The information, facts or opinions appearing in the article do not reflect the views of NDTV and NDTV does not assume any responsibility or liability for the same.