Early 30s can bring about many unanticipated changes, in both men and women. Your features might harden, you might find yourself at the receiving end of comments like, "you don't smile as much anymore" or you might feel very disheartened and often, shot down. 30s are supposed to be that time of your life when you're in complete control over your relationships, you're on track when it comes to work, have a sizable bank balance and are attune to a truly happy and enjoyable life. But then life plays a cruel joke and throws a real beauty bouncer. In simpler words, 30 is often the age when you start to see your skin, body and looks change. And in some cases this change is not for the better, unless you start being extra cautious. Moreover, exposure to chemical-based products and pollution leads to further deterioration of the skin. Your skin may lose its natural sheen, and that could add to extra stress, and we all very well know what stress can do to our skin. Is there anything that you can do to reverse the changes, perhaps yes. Skin Troubles in your 30s:Those first deep wrinkles begin to emerge, turning faint lines around the eyes into full blown crow's feet (also known as laugh lines or character lines). In some unfortunate cases, acne decide to make a comeback after teen years or it may also appear for the very first time. This phenomenon is called 'adult acne' and is usually hormonal in women. Damage from earlier sunburns and beach holidays begin to appear as blotchy pigmentation and you suddenly seem to have dull and saggy skin. A plush ponytail of just the earlier decade thins down and your mirror throws back a picture with a few but prominent aging features which can be very discouraging.
Hormones are one of the biggest contributors to these problems, especially in women. The majority of hormonal changes start around the age of 30. When female reproductive hormones levels begin to taper off and lead to thinning hair and undesirable skin conditions. The level of human growth hormones begins to drop which leads to increased breaking of collagen production, giving way to dull and droopy skin. At 18, growth hormone levels are around 900 but by the time you're 30, they drop to 200. Men don't go through to skin problems but fall victim to male pattern baldness due to changes in testosterone and DHT.Everyone is going to see some kind of changes in their 30s due to hormonal imbalance, but those who indulge in tanning, drinking,
smoking
, don't exercise regularly and eat poorly, the problems are going to be much worse. Your diet could go a long way in making your skin fabulous, so do not underestimate the power of seasonal fruits, nuts and seeds.
How to look fabulous in your 30s
:To stay gorgeous through your 30s and after, follow these 8 simple steps:1.
Cleansing
- Cleanse your skin each morning and make sure to remove all makeup and cleanse again before bedtime. This allows the skin to perform its essential protective and renewal functions well. Always use products suggested by your dermatologist as there are many products available in the market and picking the right can be confusing.2.
Exfoliate
- Exfoliate at night rather than in the day. Overnight skin is in renewal mode and removing dead skin skin prior to bedtime enhances the skin's function. Exfoliate gently, just to remove dead skin and if your skin is oily or you've got acne then exfoliating twice a week should be sufficient.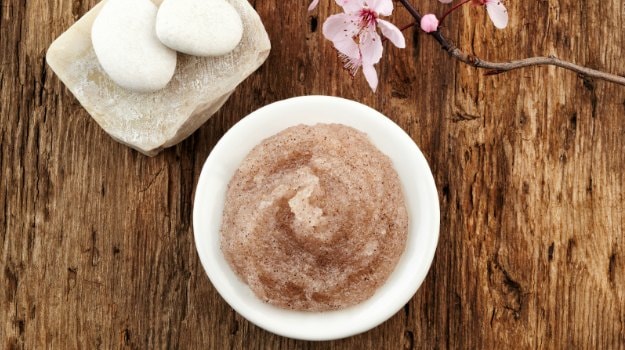 Photo Credit: I stock

3. Protect - Protect your skin during the day by combining an antioxidant serum or vitamin C serum with sun screen as they enhance each other. Be sure to apply the sunscreen first.4. Stay hydrated - Make sure that the skin is not dehydrated. Don't spend more than 5 minutes in the shower and use lukewarm water. Use a moisturizing body wash as acts as a protective moisture barrier for the skin.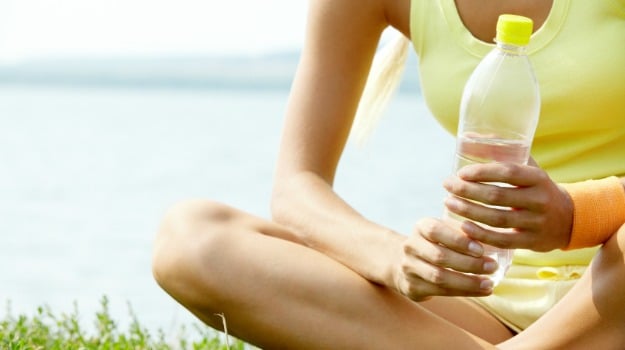 Photo Credit: I stock

Here's a golden nugget of advice for working professionals: Add 4-5 drops of essential body oils or if nothing then almond oil/vitamin e oil/sesame oil in 2 mugs of water and splash it on the body to form a moisturizing coat.5. Sunscreen - Wear a sunscreen with broad spectrum UVA/UVB sun protection every single day of the year, including raining days and on overcast winter days. UVA rays are "slow agers" which remain constant throughout the year.

6. Moisturize - Rub in rich intense moisturizing body lotion or apricot oil daily after bathing on slightly damp body for a healthy, hydrated skin.
7.
Drink water
-
Drink plenty of water
to also stay hydrated internally. Add lemon or lime juice for an extra boost. Eat a healthy and high-fiber diet and workout for atleast 15-20 daily.
8.
Stay stress free
- Of course that's easier said than done but indulging in a hobby of ones choice works wonders for the skin.
About the Author:
Dr. Deepali Bhardwaj, is an experienced dermatologist and skin expert.Disclaimer:
The opinions expressed within this article are the personal opinions of the author. NDTV is not responsible for the accuracy, completeness, suitability, or validity of any information on this article. All information is provided on an as-is basis. The information, facts or opinions appearing in the article do not reflect the views of NDTV and NDTV does not assume any responsibility or liability for the same.

(This content including advice provides generic information only. It is in no way a substitute for qualified medical opinion. Always consult a specialist or your own doctor for more information. NDTV does not claim responsibility for this information.)