Cornish Game Hens Are Worth the Splurge
David Tanis, The New York Times | Updated: July 13, 2017 11:48 IST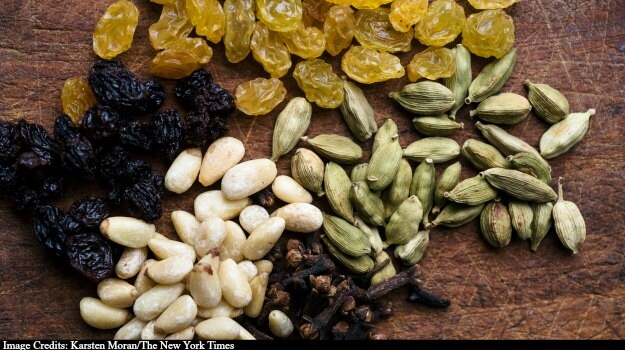 Cornish game hens are just chickens; very small, not very old and very tender chickens. They are not game birds — game birds are wild. Nor are they Cornish. The name denotes breed. But Cornish hen sounds fancier than chicken, n'est-ce pas? The French say poussin, actually. That name has a kind of elegance. Even the British say poussin (but then, they also call eggplants aubergines). When Americans say it, though, it comes off sounding like putting on airs.

Game hens must be under 2 pounds to deserve the name, but most butchers carry birds a little over a pound. In North America, they are thought of as food for a fancy dinner party or a ritzy restaurant. Yet, there they are, hanging out at the supermarket unobtrusively with the other poultry. They cost more than regular chicken, but as splurges go, it's a cheap thrill.

Aside from the diminutive size, their most notable trait is the tenderness of their meat, and the way it can accommodate a lemony marinade or quickly absorb the flavors of a spice rub.

I wanted to push mine in a Middle Eastern direction. Channeling my Turkish cooking mentor, I brought out the pomegranate molasses and sumac, which both add a tangy tart sweet-and-sour flavor. And taking a cue from my friend who is a Persian food expert, I included cinnamon and black pepper, but no overwhelming garlic or onion.

What I have learned about roasting a bird coated with pomegranate molasses is this: The stuff will want to slip to the bottom of the roasting pan and burn; whatever isn't doing that is inclined to brown too rapidly. My solution is to always keep a half-inch of water in the bottom of the pan. As the pomegranate molasses drips into the water and mingles with other pan juices, I take a brush and baste wholeheartedly. Keep checking and basting every 10 minutes or so, adding water as necessary.
Once roasted, my game hens went to the table atop a mound of basmati rice perfumed with cardamom and clove and speckled with golden raisins, currants and pine nuts. With a sprinkling of bright red pomegranate seeds, it was one festive chicken dinner, merrily foreshadowing the holiday season.

Game Hens With Sumac, Pomegranate and Cardamom Rice

Time: 1 hour 15 minutes

Yield: 4 to 6 servings

Ingredients:

4 game hens or poussins, about 1 pound each

Salt

2 teaspoons sumac

1/2 teaspoon cinnamon

1/2 teaspoon black pepper

2 tablespoons pomegranate molasses

2 cups basmati rice, rinsed

8 cardamom pods

8 cloves

2 tablespoons butter

1/4 cup currants

1/2 cup golden raisins

1/4 cup pomegranate seeds

3 tablespoons lightly toasted pine nuts

Mint sprigs or chopped mint, for garnish

Preparation:

1. Heat oven to 400 degrees. Season birds inside and out with salt, then tie legs together with butcher twine. In a small bowl, mix together the sumac, cinnamon and black pepper. Sprinkle spice mix evenly over exterior of birds and put a pinch in the cavities, too.

2. Place seasoned birds in a roasting pan just big enough to fit and drizzle all over with pomegranate molasses. Turn birds breast-side down and add water to pan to a depth of 1/2 inch. Bake uncovered for 15 minutes, then reduce heat to 375 and turn birds breast-side up. Continue cooking for another 20 to 25 minutes, using a brush to baste birds with pan juices frequently, until well browned. Juices in thigh should run clear when pierced with a paring knife.

3. Meanwhile, make the rice: Put rinsed basmati rice in a saucepan with a tight-fitting lid. Add cardamom, cloves, butter, currants, raisins, 2 1/2 cups water (or broth) and 1/2 teaspoon salt. Bring to a boil over high heat, then put on lid and turn heat to very low. Cook rice for 15 minutes, then turn off heat. Leave covered for 10 minutes.

4. To serve, fluff rice and mound on a large warmed platter. Surround rice with finished birds and give birds a last dab of the pan juices. Sprinkle pomegranate seeds and pine nuts over everything and garnish with mint. Serve the pleasantly tart pan juices separately.

Tip: Make sure to leave 1/2-inch liquid in roasting pan throughout cooking or the pomegranate molasses may burn.

© 2015 New York Times News Service