Delhi Alone Can't Tackle Vegetable Pesticides: Govt Told HC
IANS | Updated: May 22, 2014 15:52 IST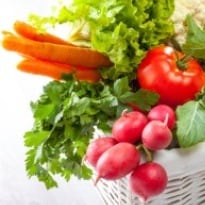 On Wednesday, the Delhi High Court was informed that the city government alone cannot tackle the high content of pesticide residue found in vegetables and fruits sold in the city.

Amicus curiae Sanjay Jain told a division bench of Chief Justice G. Rohini and Justice Rajiv Sahai Endlaw that the problem cannot be addressed through Delhi. The Delhi government does not have adequate laboratories and can currently only test 28 varieties of pesticides.

He added, "Delhi is a consumer market. The problem starts at the point of cultivation when various pesticides are added. Remedial measures have to start from the point where the cultivation begins."

The Ministry of Agriculture also informed the bench that an extensive media campaign has been initiated by them to educate people regarding safe use of pesticides in fruits and vegetables. Advocating on behalf of the Central Government is Meera Bhatia who filed an affidavit which said: "The Ministry of Agriculture has decided to extend all assistance to the Delhi government in setting up requisite infrastructure for enhancing its capacity to carry out sample testing of pesticides in fruits and vegetables."