Delhiites, here's another reason to head out this weekend.
The second edition of Food Truck Festival, Horn Ok Please
is being held at Jawaharlal Nehru Stadium (JLN) Stadium in New Delhi and there are options galore for all foodies at his outdoor event. While it already has loads of funky and quirky stalls this time, but here's something unique that caught our attention. BBQ Ride India is going to be stationed here serving BBQ meats. Yes, you read that right. BBQ Ride India is food on wheels from Bangalore that serves amazing food on bikes. Owners Arun Varma and Krishna Varma started this venture in October 2016 after facing a lots of hurdles in managing a food truck. Well, we definitely aren't complaining.
About BBQ Ride India: An Introduction to the New Entrant in The Food Truck Festival
BBQ Ride India is a barbeque setup by two young brothers who initially started off with opening a food truck in Bangalore, but due to constraints like man power and parking issues they decided to run their business on bikes which are more convenient, compact and served the same purpose as a food truck. Currently, they have 13 bikes operating in Delhi, Bangalore, Hyderabad and Chennai.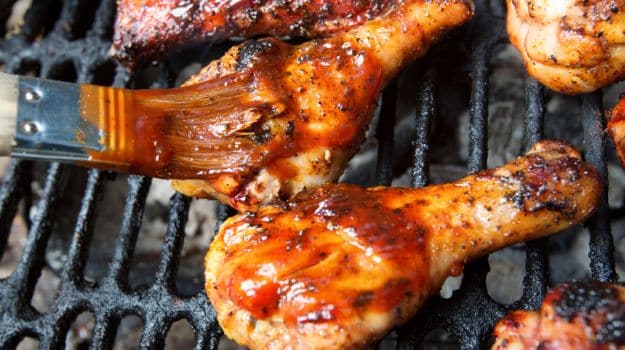 BBQ Ride India is food on wheels from Bangalore that serves amazing food on bikes
Talking about menu, they have a host of mouthwatering dishes to offer, which include Smokey Chicken Strips, BBQ Chicken Wings, Juicy Chicken Burger, Slow Cooked Drumsticks, Grilled Paneer and Capsicum, Grilled Pineapple Wedges and Grilled American Corn and Mushrooms.
The BBQ Ride India is going to park their bikes and treat you with these amazing delicacies from 4th to 5th November. Apart from this, you will get to witness 40 plus awesome food trucks including Something Saucy, The Lalit Food Truck, Eggjactly, Foodrath, Burnout, Grubtrotters and Street Junction from Ludhiana among others. In addition, to make this event a memorable experience, flea markets have been installed and vibrant musical performances have been planned too.
When: Saturday & Sunday, 4th to 5th November, 2017
Timings: 12:00 pm to 10:00 pm
Where: Jawaharlal Nehru Stadium, New Delhi