A lot has been said about the Sanjeevani buti that was given to Lord Lakshman in The Ramayana. The image of Lord Hanuman flying back with a mountain in one hand, carrying back the
Jadi buti
to save his life, is etched in the minds of many who have seen or read the epic. However, not many know what exactly sanjeevani buti was. Sanjeevani is a Hindi word that literally translates to 'life giving' or something that has the power to cure any problem. According to Hindu mythology, when Ravana's son Indrajit (Meghnad) almost killed Lakshman by wounding him in the battle, Lord Ram asked Hanuman to find out a way. In this desperate hour, Lord Hanuman approached the Lankan royal physician Sushena for guidance. Sushena suggested him to rush to Dronagiri Hills and fetch four divine herbs- Mrutha Sanjeevani, Vishalyakarani, Sandhanakarani and Savarnyakarani.
On reaching Dronagiri Lord Hanuman got confused what to pick as there were a large varieties of herbs on the mountain. He carried the entire mountain and placed it before Sushena. On being given the herb, Lord Lakshman recovered from his injuries in a short span of time.
Science, as a reference has listed Selaginella Bryopteris as the Sanjeevani that might have been used as the buti or medicine during the period. However, this hasn't been proved yet, therefore, it's difficult to say what it really is.(Also read: Dussehra 2017: Significance, Date and Rituals)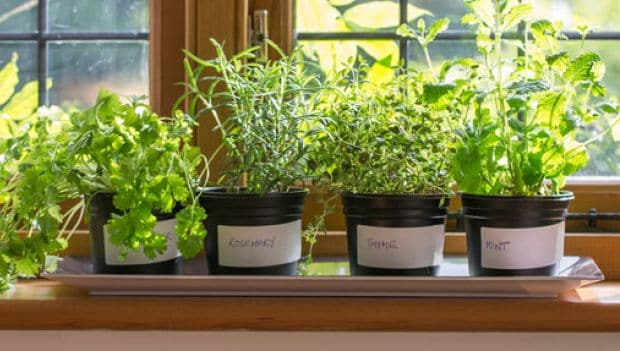 A lot has been said about the Sanjeevani buti that was given to Lord Lakshman in The Ramayana - Dasara 2017
We consulted Ayurveda experts looking for answers. Ayurveda Expert Dr. Dhanvantri Tyagi told us, "The question what herbs are used in Sanjeevani buti is disputed and no one can really tell what it is really." Ayurveda Expert, Dr. Ashutosh Gautam from Mantra Spa agrees, "we cannot really tell something that has not been proven yet. Agricultural scientists at the Indian National Botanical Research Institute are still working on Sanjeevani buti to unleash more hidden facts about it."
The mystery of Sanjeevani buti is far from solved considering scientists are still working on it and nobody has till date been able to really find out what herbs were actually used. But, a herb like this would definitely have the power to cure many with its magical properties.
Happy Dussehra 2017!