Government Policy to Focus on Reducing Food Wastage
PTI | Updated: October 16, 2014 19:49 IST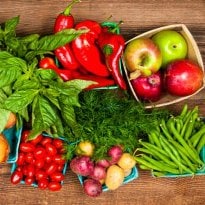 Our government is currently working on the National Food Processing Policy to reduce wastage of perishables and improve the supply situation. Food Processing Minister Harsimrat Kaur Badal recommends that agriculture credit should also be connected with food processing sector as the ultimate beneficiary is the farmer.

"There is an urgent need of some integrated policy for the food processing sector. We are working on it with the purpose of reducing the wastage of perishable fruits and vegetables so that we can bring down the inflation," the Minister said. She was speaking at the National Cold Chain Summit organized by CII jointly with Ministry of Food Processing Industries and Ministry of Agriculture and National Centre for Cold Chain Development (NCCD).

India is the second largest producer of fruits and cereals, third in marine production and has the largest livestock in the world, but still the country is able to process only 2 per cent.

"There should be zero tolerance towards waste. Currently, about Rs 44,000 crore worth food is being wasted and unless we work towards removing that, our growth story cannot be completed. The cold chain capacity of the country is 30 million tonnes, whereas it produces around 200 million metric tonne of products," she said.

Badal emphasized that the utmost focus should be on reducing wastage of the three main vegetables -- onions, tomatoes and potato as they are driving inflation. Talking about the challenges the industry faces, the Minister said, "The biggest challenge the industry faces is power, without which the cold chain cannot be successful. States need to invest in renewable energy and provide solar energy at subsidized rates." Badal also asked the officials and other government bodies to 'pull up your socks' as a lot of ground needs to be covered in the cold chain sector.