Every year 16
th
of October is celebrated as a day to take action against
hunger
, malnutrition and food wastage.
World Food Day
came into effect with the creation of the Food and Agriculture Organization of the United Nations on October 16, 1945 in Quebec, Canada. While the global hunger index doesn't shy to tell an appalling tale year after year, the day sets out to spread awareness about the heart wrenching reality of the number of people going on empty stomach and the ironical instance of rampant food wastage. The central theme this year is woven around
climate change
. The past decade or so has seen rapid and quite erratic changes in the local weather and global climatic patterns. The same led to many natural calamities resulting in a widespread loss of food crops. The past decade itself has had witnessed a series of disastrous events that not only swallowed many lives but also destroyed the natural habitat of the region as well - some of the most noticeable ones would include the Haiti Earthquake, Japanese Tsunami, Cyclone Nargis to name a few.
India also experienced trails of floods, droughts, heavy rainfall and cyclones in the past few years. Cyclone Hud Hud battered Odisha and the adjoining areas in the year 2014. Cyclone Phailin wreaked havoc on Odisha and Andhra Pradesh in 2013. Jammu and Kashmir was flooded in 2014. Chennai floods of 2015 and the Uttarakhand floods of 2012 were the most disastrous calamities in the history of Indian natural disasters. The past year has also seen several Indian states bearing the brunt of severe drought. Many farmers committed suicide owing to joblessness and utter poverty.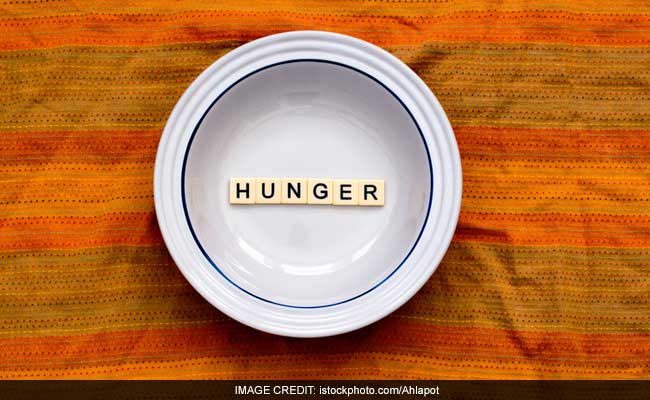 Hunger and malnutrition is another factor adding up to the issue. While the climate change is constantly messing around with the crop cycle and the annual produce, the global hunger index continues to worsen especially with respect to India. According to the recently released Global Hunger Index the global figures dropped 29% while India ranked at 97 in a total of 118 countries. Undernourishment, stunting and infant mortality are one of the biggest contributors to the current scenario. Some of the neighbouring countries have left us behind and have fared well on the Hunger Index with an exception to Pakistan which stood at 107.
When a link is established between the growing rate of hungry stomachs in India and meeting the same with the help of the annual produce, climate change enters the picture. It is no more a dreaded or imminent phenomenon. By looking at the past chains of climatic events it is easy to imply that the change in global climate has begun and needs substantial addressing at the earliest. Therefore, this year's theme of World Food Day calls for sustainable ways of producing food, modifying agricultural practices with respect to and according to the ongoing climatic changes.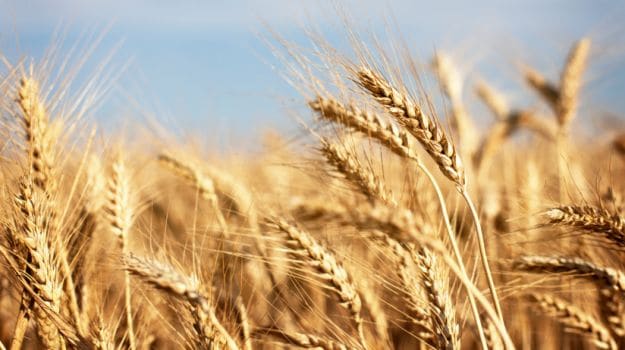 "The world's poorest - many of whom are farmers, fishers and pastoralists - are being hit hardest by higher temperatures and an increasing frequency in weather-related disasters. At the same time, the global population is growing steadily and is expected to reach 9.6 billion by 2050. To meet such a heavy demand, agriculture and food systems will need to adapt to the adverse effects of climate change and become more resilient, productive and sustainable. Growing food in a sustainable way means adopting practices that produce more with less in the same area of land and use natural resources wisely. It also means reducing food losses before the final product or retail stage through a number of initiatives including better harvesting, storage, packing, transport, infrastructure, market mechanisms, as well as institutional and legal frameworks," suggested Food and Agriculture Organisation (FAO), United Nations.
The above quote embodies in itself the answers to most pertinent questions. What is it that can be done at the microcosmic level? What can you and I or families or small businesses and restaurants do to ease hunger and check food wastage? The answer is simple and would need some amount of deconstructing: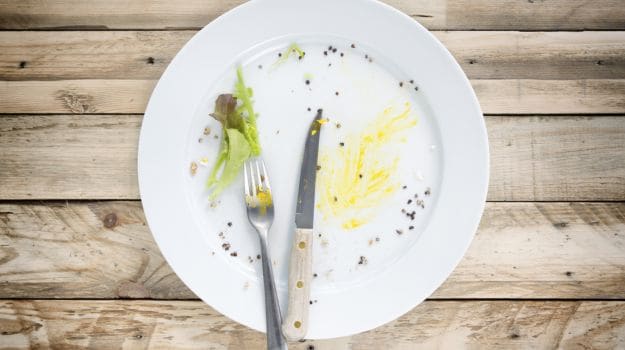 - Keeping a check on population is necessary, especially among the underprivileged lot. One of the primary ways is to spread awareness about the benefits of a small family and educate people about various types of birth-control tools available in the market and how to use them effectively.
- The focus can be on producing crops that need little care, grow quickly and are not much affected by the change in weather.
- Individuals can try setting up their own kitchen garden in a small space. A range of herbs, fruits and vegetables can be grown in an area as small as a small garden. It doesn't require elaborate care or much hassle.
- One other effective practice would be to make use of various parts of an ingredient and invest in its by-products as well. Lot of waste is emitted during processing of certain food items, research can be conducted on how to make use of the residual waste.
- According to a recent report published by Thomson Reuters, "between 30 and 40 percent of food produced globally is never eaten. Either it is spoiled after harvest and during transportation, or thrown away by shops and consumers. Richer countries tend to consume more food than is healthy or simply waste it."
The past year saw some innovative ideas to tackle the problem of wastage and mitigate the ongoing problem.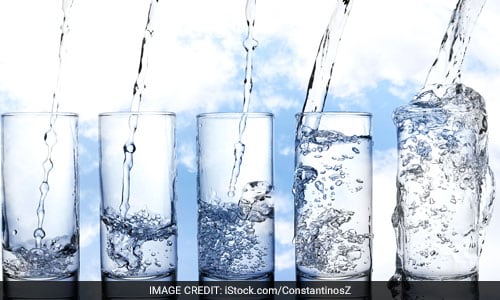 When the droughts hit most parts of the country earlier this month, Prajakta Samant initiated an interesting way to check water wastage. "We all kept talking about the drought, the water crisis, people struggling, many dying. Talking doesn't help but I knew not how to make things better," she told NDTV Food. Prajakta urged restaurants and eating joints to serve water to their customers and patrons only when they ask for it.
Minu Pauline, owner of a restaurant in Kochi, Kerala set another example when she installed a fully-operational refrigerator outside her Kallur restaurant. The leftover food packed and kept inside the fridge and can be taken by anyone. "My customers and patrons also get food and put it in the refrigerator. I keep a strict watch at who is putting in the food, who is accessing it and how old the food is," Minu explained.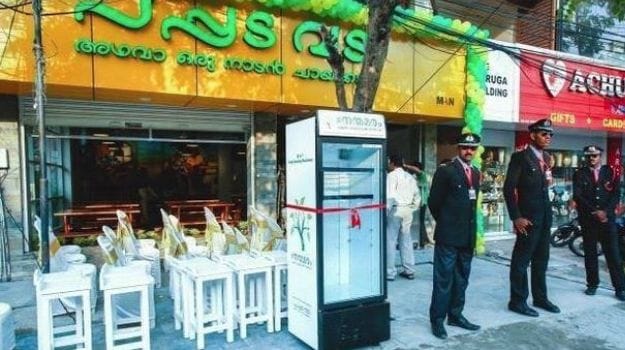 As per a recently released Agence France-Presse (AFP) report, "Cities in Brazil, the economic giant of Latin America, throw out more than 75 million tons of trash a year, according to the Brazilian Association of Public Sanitation Companies (ABRELPE)." Danelon, a 43-year-old journalist by training quit her job a couple of years back to resolve the issue. She founded the Guandu Institute to facilitate restaurants recycle food waste and help them use the compost efficiently. "Her organization collects restaurants' food waste at their doors, turns them into compost over the course of three to four months, and delivers the compost back to the restaurants to fertilize in-house gardens -- which the institute also helps them set up and maintain," AFP.
Back home, ideas exist but need more frequent and mass execution. Some of the most frequented and best-loved restaurants of the capital city admitted distributing their leftover food to the poor and needy or simply handing it over to the NGO's that further distribute it among the needy.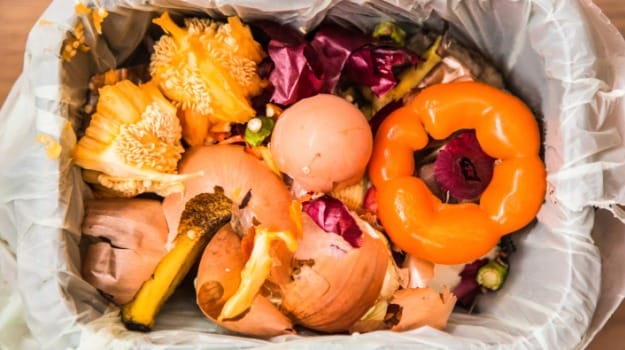 "Dum Pukht at Maurya gives away their leftover food to the AWB Food Bank every day. Varq, at the Taj Mahal Hotel gives their leftovers to the NGO named Aap ki Rasoi. Zerzura said they tend to avoid any wastage of food as their place is not very big and even if there are leftovers, they give it to their employees. Mia Bella said they have a sort of per plate system so each portion is meant for one person which is why they usually don't have too much leftover food" noted Kriti Malik in her article on how restaurants tackle food wastage.
An idea is enough to spark off a revolution. You and I can be the Minu, Prajakta or Danelon of the world and start our small fight against hunger and food wastage. Always remember that it starts by changing yourself and changing your home. Small, consistent efforts made in right direction will bring about a massive change. To begin with, step this way to learn how you can check and curb food wastage at home: Click here.