Indian Railways May Start Including 'Diabetic Diet' in their Menu
PTI | Updated: January 20, 2016 17:27 IST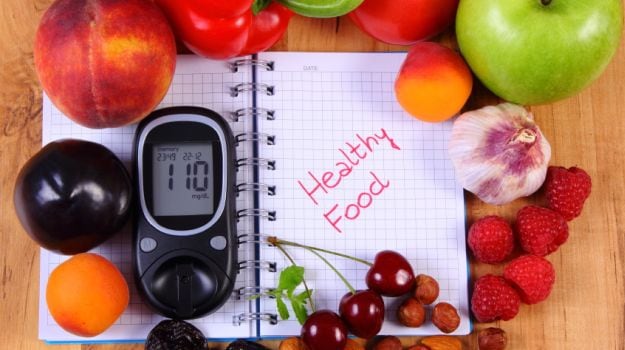 People suffering from diabetes may soon have the option of choosing their ideal diets on trains and railway stations. Union Health Minister J P Nadda has urged Railway Minister Suresh Prabhu for his personal intervention to make the option of 'Diabetic Diet' available for the passengers while booking tickets. Stating Diabetes as being one of the leading non-communicable disease in the country affecting over seven crore people, Nadda wrote a letter to Prabhu, dated January 15, saying "the outcome of diabetes treatment is dependent on lifestyle factors, that is, the diet these patients take in
addition to other factors."

"As the patient of diabetes has very specific dietary regimen to be adhered at all times, it would be beneficial if all patients of diabetes travelling in railways have an option of getting 'Diabetic Diet' in trains having catering services as also on railway platforms," Nadda said in the letter.

He said that diabetes has emerged as one of the leading non-communicable disease in the country with as much as seven crore people suffering from the disease. It is estimated that this figure will cross 10 crore mark by 2030, the Health Minister said.
"In view of the above, I request for your personal intervention in the matter so that the option of 'Diabetic Diet' is available while booking tickets for journey by trains," Nadda said. Current estimates peg the number of diabetics in the country at about 62 million - an increase of over 10 million
from 2011, according to reports

Diabetic patients are advised to choose high-fiber, slow-release carbohydrates in their diet. Carbohydrates have a big impact on the person's blood sugar levels. Nadda has been vocal about the issue since he was a Rajya Sabha MP from Himachal Pradesh. Back in 2013, he had written
to the then railway minister Pawan Kumar Bansal seeking provision of special meals for travellers suffering from diabetes or cardio-vascular disease (CVD). He raised the issue through a question in the Rajya Sabha in August.

Presently, passengers while travelling on trains having catering services are provided with options of a
non-vegetarian or a vegetarian meal. With over 60 million Indians being affected by diabetes, the Indian Medical Association had earlier said the need of the hour is to reduce consumption of high-trans fat and sugar laden products. They had also appealed to the present government to
consider implementing a sugar taxation policy like the one in Mexico.