Metro Cities to Soon Taste Flurys' Popular Cakes, Pastries
IANS , Kolkata | Updated: April 03, 2013 14:56 IST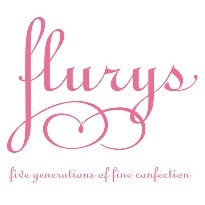 Kolkata's Flurys, the legendary tea-room known for its exotic cakes and creamy pastries, has chalked out a major expansion plan outside West Bengal by opening outlets in Delhi, Chennai and Mumbai.

The iconic confectionery maker is planning to launch more than 20 new outlets during this financial year in Delhi, Chennai, Mumbai and Hyderabad.

At present the firm, an Apeejay group company, has 13 outlets in Kolkata. It has recently opened a store in Hyderabad.

"The initial plan is to have three outlets one each in Delhi, Chennai and Mumbai by September 2013, and to grow till 25 in numbers outside Bengal this financial year where each city (including Hyderabad) may have five outlets while Delhi may have 10," a company official told IANS Thursday.
Flurys at Park Street in Kolkata was founded in 1927 by the J. Flurys couple. Presenting fine European traditional confections, it soon became a popular meeting place for all ages.

It introduced the city and many generations to authentic Swiss and international delicacies.

Photo source: Flurrys Facebook page