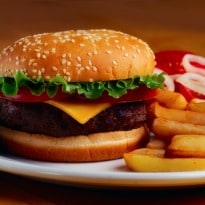 More and more liver diseases are being caused by obesity and bad food than alcohol consumption, liver expert S.K. Sarin said here Tuesday.

"Bad food can cause bad liver. While alcohol causes liver problems in 10-20 percent of the population, fatty food which leads to obesity and problems in 25 percent of population," Sarin said at a lecture at the Indian National Science Academy here.



According to him, non-alcoholic fatty liver disease was one cause of a fatty liver linked to fat deposition unrelated to excessive alcohol use.
"Obese kids are a major problem as they grow up to definitely have liver problems which later lead to other major health issues," he said.

Sarin, who is the founder director of the Institute of Liver and Biliary Sciences, said it was very important to get the liver tested at a proper time as in his opinion all heart diseases were due to liver diseases.