When World Health Organisation's report announcing Delhi as the most polluted city in the world did the rounds, the residents weren't really in for a shock. It did create some sparks, but not in disbelief. It is evident that the pollution levels in the city are only getting worse and the toxic air is the cause of the alarmingly rising number of respiratory diseases among children and adults alike. Winters prove to be the worst time of the year, with pollution levels for particulate matter (PM2.5 and PM10) crossing way beyond the permissible limit. Now as winters are coming to an end, in a new study done by the System of Air Quality Weather Forecasting and Research (SAFAR), they found that there's another city which has beaten Delhi in terms of pollution level for February and March, and that's Mumbai.
Air pollution is one of the biggest concerns across the globe, and more so in India, where it repeatedly seems to be crossing the limit considered safe for health. Microscopic pollutants in the air may not be visible to the naked eye, but they are causing severe health hazards as we live and breathe the toxic air. It's almost like living in a toxic gas chamber.
In the study conducted by SAFAR, the air quality levels of three cities - Delhi, Pune and Mumbai - were compared from February to March 13, and Mumbai was found to have 20% 'very poor' air quality days, while Delhi and Pune had none. On certain days Delhi and Pune had 40% and 47% 'satisfactory' air quality days respectively, but Mumbai only had 13%.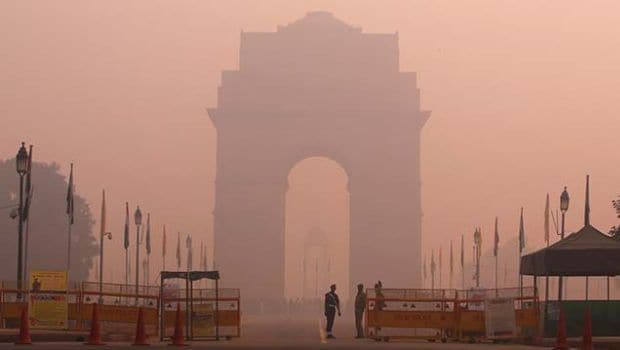 "Between February and March, Mumbai had more 'poor' and 'very poor' days and less 'satisfactory' air days. Delhi and Pune did not have any 'very poor' days with cleaner air than Mumbai," read the conclusion of the study.
SAFAR data revealed that the air quality index (AQI) in Mumbai was 312, while Delhi recorded an overall AQI of 105, showing Mumbai's air quality was almost three times worse than Delhi's.
Improved air quality comes as good news to the residents of the capital city. Perhaps the recent rains and strong breeze could be credited for cleaning the air in the last few weeks.