The humble Indian kitchen is a storehouse of healing ingredients. From spices to vegetables and even condiments, possibly everything in Indian cuisine offers a host of health benefits. Take cumin or jeera for instance. The humble spice is added to nearly every tadka that we prepare, be it dals, dry vegetables or even snacks. But did you know jeera can make for an excellent weight loss remedy too? An incredible desi drink, jeera water can prove to be extremely beneficial for those watching their weight. But what are its health benefits and how should we make it? Here's all that you need to know.
What Is Jeera Water Or Cumin Water?
Jeera water, also known as cumin water, is a healthy drink or concoction made by boiling cumin seeds in water. It can also be called 'Jal Jeera' or 'Jeera Gram' and serves as an excellent home remedy that can easily be prepared at home.
Benefits Of Jeera Water For Weight Loss | How Does Jeera Water Help Lose Weight?
Jeera water offers a range of health benefits such as boosting immunity, regulating blood pressure and so much more. According to the book 'Healing Foods' by DK, cumin is rich in anti-inflammatory antioxidants and is also antibacterial and antiseptic. But can it help in losing weight? Yes, the humble jeera can indeed prove effective in losing weight, and there are multiple reasons why. Bangalore-based nutritionist Dr. Anju Sood calls it a 'game-changer' for health and weight loss.
(Also Read: Spruce Up Your Summer Drink With This Paan Jal Jeera Recipe)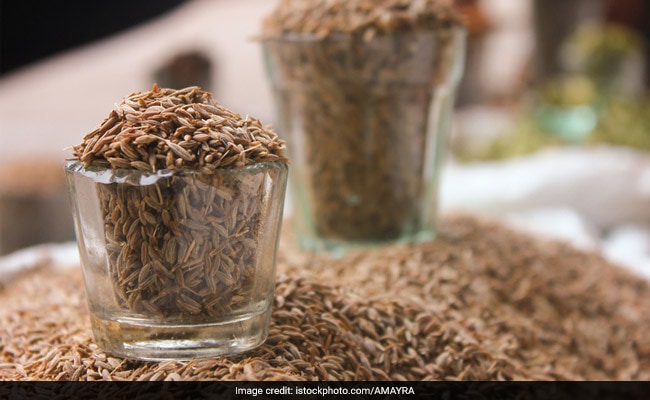 Here Are Some Benefits Of Jeera Water For Weight Loss:
Eases Digestion


Jeera water can help with a host of digestive issues - be it bloating, constipation or even nausea. Studies suggest that a compound called thymol in cumin can stimulate digestive enzymes and thus help boost digestion. Smooth digestion can keep tummy trouble at bay and help with weight loss in the long run.


Ramps Up Metabolism


Cumin is known to be an energy booster and may also help ramp up metabolism. Thus, jeera water may prove beneficial for weight loss as it speeds up the calorie-burning process. Dr. Anju Sood says, "If you have a sluggish metabolic rate, drink jeera water. It improves your energy levels and makes you feel so much better."


Low In Calories


Apart from its amazing health benefits, jeera water is also low in calories. A single teaspoon of cumin seeds has just about seven to eight calories. So, whenever you feel thirsty, drink your fill of jeera water and reap the benefits of good health!


(Also Read: 15 Incredible Benefits of Jeera Water for Your Skin, Hair and Health)
How To Make Jeera Water For Weight Loss
First, soak a teaspoon of cumin seeds in a bowl of water. The next morning, you can drink this water directly or else boil it for 5-6 minutes and consume it hot.


Click here for the full recipe for jeera water.


Jeera water is best had on an empty stomach for good results. Try this remedy every day and see the benefits for yourself!
About Aditi AhujaAditi loves talking to and meeting like-minded foodies (especially the kind who like veg momos). Plus points if you get her bad jokes and sitcom references, or if you recommend a new place to eat at.